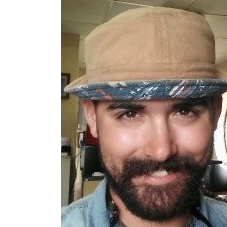 New Contributor III
Mark as New

Bookmark

Subscribe

Mute

Email to a Friend
Just recently purchased Trimbles new TDC150 GNSS Handheld. We were using their Geo7x but wanted a more simple workflow. So instead of getting built in software for the unit we opted instead to use Collector. With our correction service we consistently get 4-10 cm, which is awesome by the way, however in it's maiden voyage I found that everything was off. All my features in ArcGIS online were 1m off and NW from me, consistently.
Our correction service uses GCS NAD 1983 (2011). So, following the recommended transformations made online and by esri we set up a location profile that only got us .1m closer. Discovering there was a supposed bug with the normal ITRF00/ ITRF08 transformations we were told to use "NAD_1983_HARN_to_NAD_1983_2011 + NAD_1983_HARN_to_WGS_1984 [USA (all states) + USA – HARN]". This unfortunately only brought us down to .5m.
We used every optional transformation given our location and coordinate system used by our correction service. Some maintained .5m others took us to 1.5m, some stayed NW of us others went SE. Finally we called Esri Support services and after a brief moment of investigating existing bugs they found one. The bug is in the transformations and when I looked at the original submitted bug my case is attached to, it was originally submitted July...of 2018!
I asked what the time frame would be to correct this, a few weeks or months? They couldn't say. It's really frustrating because from what I see this is not very reassuring that anyone is working on a resolution for this.
collector issues ‌coordinate system projection‌ datum shift datum transformations high accuracy gnss
4 Replies