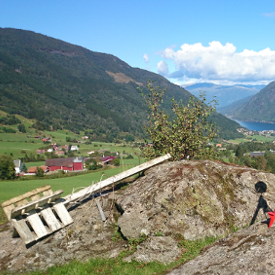 Occasional Contributor II
Mark as New

Bookmark

Subscribe

Mute
Hi,
I client (energy utility) has a webmap which is used with Collector. The utility is an "all in" iOS mobile devices company for which the mapservice and Collector is a no problem.
But the contractors undertaking work for them often use Android devices and and from time-to-time also operate under poor/slow connections. They report problems with Pop-ups, not always but often responses in the range from 5-12 seconds to not responding at all.
The webmap has:
- 3 hosted map layers: points with images attachments. Simple Pop-up with the attachments
- a number of map image layers: all the powerlines, cables, transformers etc. Pop-ups with info for the contractors
I did a test under good wifi connections and simultaneously with an iPAD, a Samsung Galaxy TabPro and a LG G4 (phone) and approximately timing the duration for the pop-ups to appear.
- All 3 devices are "instantly" giving the popup for the hosted image layer
- For the map image Layers I have: iPad 2 sec, TabPro 4-6 sec, LG G4 6-8 secs
Under good and similar conditions the iOS respond time is a factor 3-4 faster for the map image layers. Under poor conditions with the L4 I have still "instant" response with the hosted map layers, with the map image layers I hva 5-12 secs to no response.
Anyone seen similar? Are there any tricks to avoid these issues?
The map image layers are hosted on ArcGIS Server 10.3.1 and with Oravle 11.2.04.
0 Replies