New Contributor
Mark as New

Bookmark

Subscribe

Mute
Hello!
I am wondering, what is the best way to join reports for several shape layers? In my project, I have existing buildings (white), which are extruded from footprints shapes; new buildings (yellow), which are created from blocks of street network layer; and an underground parking (blue), which is extruded from a shape in another layer. How can I can report their attributes together - shall I create a forth layer to which I pass on the attributes of these three layers?
My general goal is to implement an interactive editing of new building volumes through the editing of street network. As a part of that, I would like to have the floor areas of existing buildings, new buildings and garage to appear together in the report panel. So that they could be assessed together.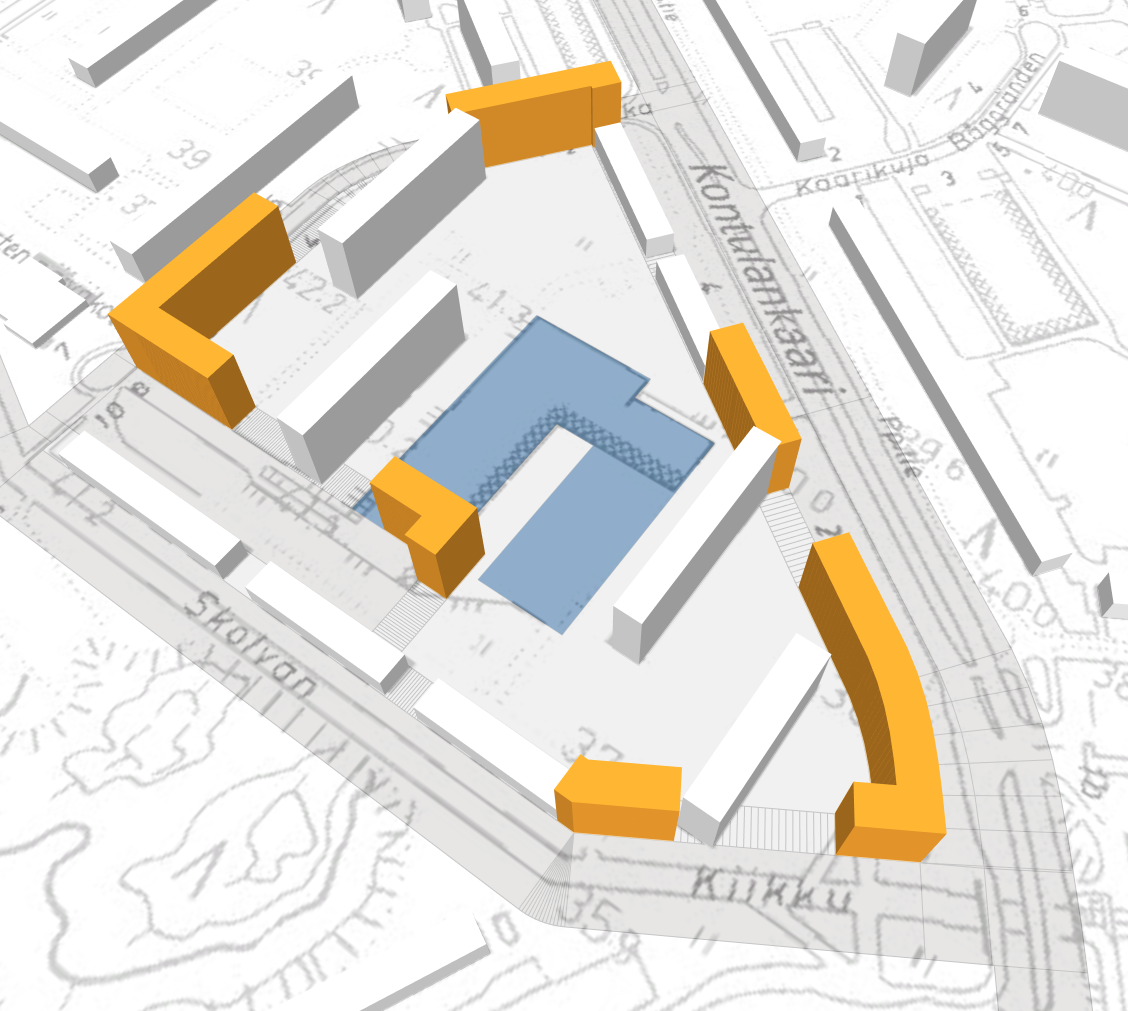 1 Solution

Not applicable
Mark as New

Bookmark

Subscribe

Mute
All you need to do is name the reports with the same name, and those reports will be summed for all selected items...
So in the rules for the yellow, white, and blue shapes, you might have a reporting rule for each building. Sample CGA code:
YourBuilding -->
# Some code here resulting in a building and the values below.
ReportMetrics("GFA", 16000, "East123","Tower01")
ReportMetrics("UnitCount", 20, "East123","Tower01")
ReportMetrics(key, value, siteID, buildingID) -->
report("Total_" + key, value)
report("Site_" + siteID + "_" + key, value)
report("Building_" + buildingID + "_" + key, value)
NIL
The Reports view would have GFA and UnitCount entries, summed for the Total, for each Site, and for each Building.
Total_GFA 1200000
Total_UnitCount 400
Site_East123_GFA 22000
Site_East123_UnitCount 210
Building_Tower01_ GFA 16000
Building_Tower02_ GFA 17000
Building_Tower03_ GFA 16000
Building_Tower04_ GFA 18000
Hope this explanation is clear. Yes?
Chris
25 Replies