Mark as New

Bookmark

Subscribe

Mute
3 Replies

Occasional Contributor III
Mark as New

Bookmark

Subscribe

Mute
You have to share your cityengine project or Individual Layers from cityEngine as a Scene Layer (hosted) on arcgis online. To do that share as Scene Layer Package and upload on your Arcgis online or Portal for ArcGIS and Publish.

Help CityEngine https://cehelp.esri.com/help/index.jsp?topic=/com.procedural.cityengine.help/html/manual/export/expo...
In ArcGIS Online https://doc.arcgis.com/en/arcgis-online/manage-data/publish-scenes.htm#ESRI_SECTION1_B1CE8603397E4B3...
To get portal ID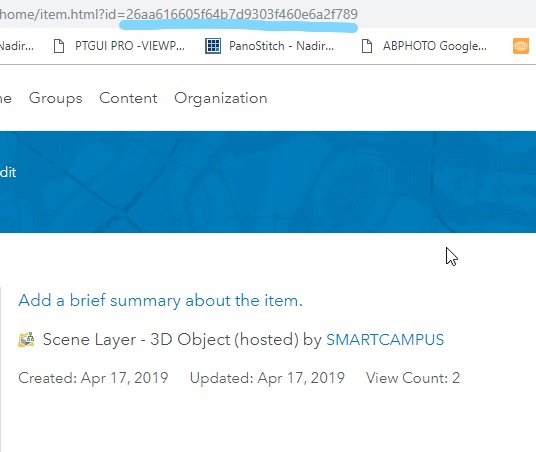 Mark as New

Bookmark

Subscribe

Mute
Thank you for your reply. I have exported my CityEngine model into a scene player package file. I then uploaded it to ArcGIS Online. However, it does not give me the option to publish it as a hosted layer. I am not at my university now, but I will go tomorrow to go through the steps outlined for ArcGIS Pro (I found out that we do indeed have it at my university).
Mark as New

Bookmark

Subscribe

Mute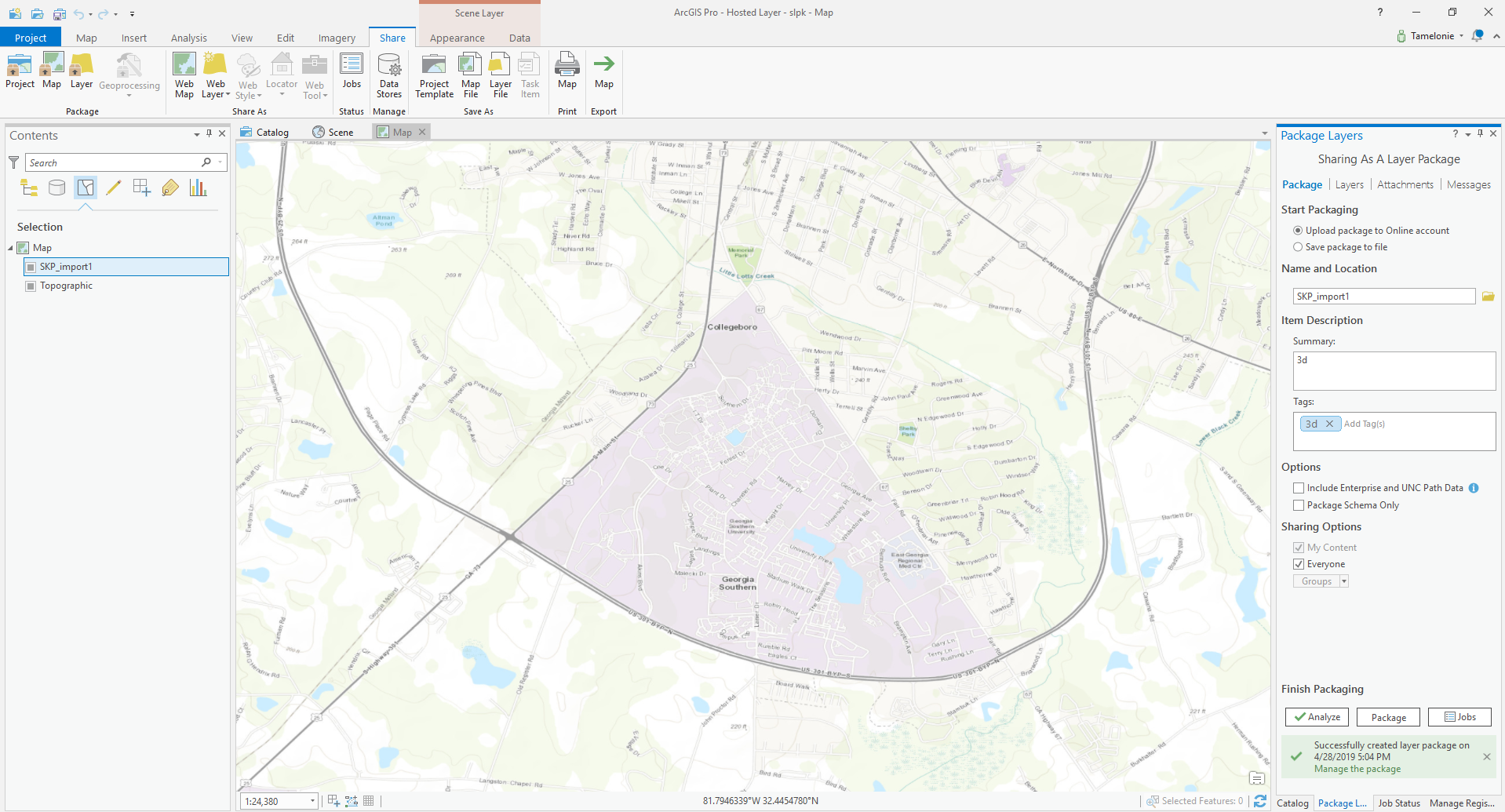 Hi, I am not sure how to share my .slpk file in ArcGIS Pro to make it a hosted scene layer package file on ArcGIS Online. I have shared it as a project, map, layer, web layer, map file, layer file, project template, etc. but they all do not give me a hosted scene layer package file. I am not sure if I have permission to do it with my account or if I am overlooking which file I need to share it as.