Occasional Contributor II
Mark as New

Bookmark

Subscribe

Mute
I'm wondering if someone at ESRI (Chris Wilkins, Matthias Buehler, Brooks Patrick, Gert Van Maren, Thomas Fuchs, Cheryl Lau, ?) could comment on the future outlook of CityEngine specifically in regards to several features needed to complete many GeoDesign workflows. Specifically the need for higher quality renderings, interactive walkthroughs (by this I mean not just a tour but the ability to interact with the scene from a pedestrian perspective), and the ability to collaborate proposal scenarios (using actual detailed models not just generic rectangles).
Does the road map include integrating these capabilities through CE or will there continue to be a need for some type of rendering software or game engine? If a third party is recommended, do you have any suggestions? Something with a plugin built in (which means you'll continually have to do the compatibility dance) or just something that accepts an industry standard import? Is there an industry standard? It seems there are a dizzying array of options and I'm hesitant to commit myself down a path both financially and temporally (?) without knowing where we are headed.
My primary workflow with CE currently revolves around providing our Design Review Board with visualizations of proposed developments. I'm comfortable using CE as the workhorse for model creation, both procedural and manual, but I've been using LumenRT for the final presentation primarily because of the ability to walk through the scene. I'd prefer to bring as much of the workflow under the ESRI umbrella as possible (a fact which I'm sure will be pleasing to certain ears) because of the robust user communities and support. Obviously that's not possible now. I've seen a fair bit of evidence saying I'm not alone in wanting many of these capabilities or at least perhaps a recommended strategic path forward.
Scott
3 Replies

Not applicable
Mark as New

Bookmark

Subscribe

Mute
Hi Scott,
I'm not in that loop, but others you mention might be able to answer about roadmap questions. I just write CGA.

Chris

Occasional Contributor
Mark as New

Bookmark

Subscribe

Mute
Hi Scott,
I don't work at Esri anymore since late 2014 ..
You're asking good questions regarding the future, but I can't comment on the roadmap myself. I hear some things here and there, but they're usually not public knowlege and I can't share this.
What I can do is advertise my own company now as a 'third party' - this may be an option for you to outsource some things that are not your core expertise:
Kind greetings!
Matt
------------------------------------------------------------------------------------------------------------------
matthias buehler || dipl. arch. eth zurich
------------------------------------------------------------------------------------------------------------------
vrbn bühler || www.vrbn.io || winterthurerstrasse 51 || 8610 uster || switzerland
+41 78 930 04 07 || matthias.buehler@vrbn.io || @vrbnio @mattb3d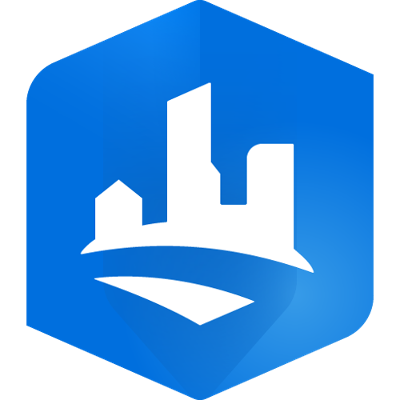 by
ThomasFuchs

Esri Regular Contributor
Mark as New

Bookmark

Subscribe

Mute
Hi Scott
Thank you for your input. You are right, that there are requests similar to yours.
Providing a Design Review Board with different proposals is an important workflow for CityEngine.
In the latest release the team added new features that serve this purpose:
360 VR Experience

CityEngine

2016.1 introduces a new format and item type called 360 VR Experience (3VR). It allows the simple and quick creation of a virtual reality experience by rendering panoramic 360-degree screenshots for every camera bookmark. A 3VR file needs to be published on

ArcGIS Online

or

ArcGIS Enterprise

, where it can be accessed with a dedicated web or mobile viewer app.
The 3VR exporter supports multiple scenarios. Therefore, the user can compare the different planning scenarios from the same viewpoint in an immersive environment. A scenario is defined as a layer composition with different layer visibility settings. One bookmark can contain multiple 360-degree screenshots of alternate scenarios; in other words, for each bookmark, one 360-degree screenshot is made per scenario.

Improved Open Street Map support

Fast and Easy generation of context (terrain, streets, buildings (new)) for design proposals

Scene Layer Packages

Scene layer package (SLPK) files generated from

CityEngine

can now be also opened in

ArcGIS Pro

and

ArcGIS Earth

.

CityEngine

supports the generation of SLPKs in both global (WGS84) and local (projected) coordinate systems.

Alembic for high quality renderings with 3rd party software

A new tutorial has been added where the workflow of exporting Alembic files to SideFX Houdini, The Foundry Katana, and ChaosGroup V-Ray for Autodesk Maya is presented.

Improved support for KML/COLLADA files to enable exchange of design proposals
And more...
A complete list is available here: CityEngine 2016.1 release notes—Esri CityEngine | ArcGIS for Desktop
For the next release we continue to add more features for this workflow.
As Mattias Buehler already mentioned, the roadmap is not public knowledge, so I hope you understand, that I have to keep it that vague.