by
HåkonDreyer

Esri Contributor
Mark as New

Bookmark

Subscribe

Mute
Hi, it seems importing the GIS breaks a former from time import time import as demonstrated in the following example.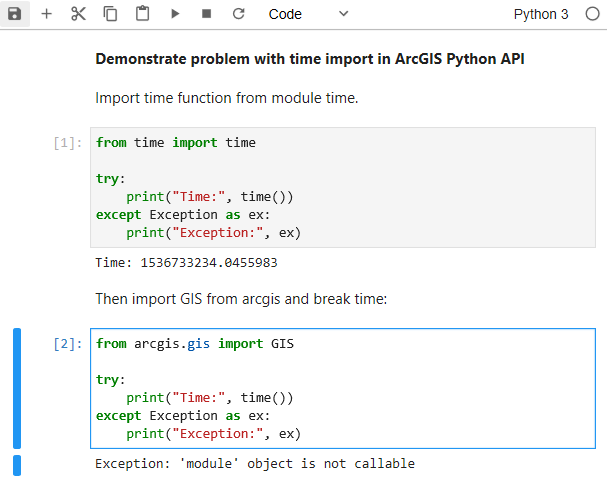 Switching the imports works, but it's not intuitive, and neither very PEP 8.
It seems time.sleep() is the only function from the time module that are used in the API, and it is only used twice, in Item.export() and Item._check_publish_status().
Still, there are three instances of import time scattered around in the __init__.py file. Wouldn't it be better to narrow the import to a from time import sleep in the imports at top of the file?
11 Replies