New Contributor III
Mark as New

Bookmark

Subscribe

Mute

Email to a Friend
My web app (flyxc.app) is used by paraglider pilots to plan their flights, visualize their flights and live tracking.
The 2D is based on Google Maps and display airspaces using vector tiles and a custom renderer.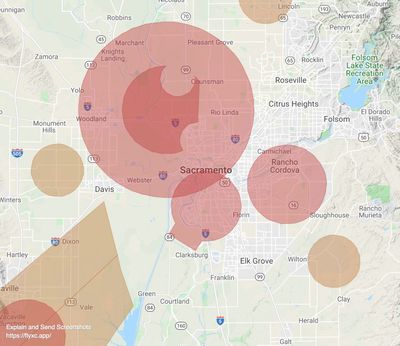 I would love to add airspaces to the 3D view which is an ArcGIS SceneView.
Airspaces are simple[1] 3D volumes. It should be possible to create an Indexed 3d Scene (I3S) with the airspaces and add that Scene Layer to the SceneView.
The problem is that I can not figure out a way to generate this I3S layer. The spec is public (OGC) but I can not find any lib able to generate I3S. One solution might be to use ArcGIS Pro but it is a paid software and I am not even sure if it can do it ?
Does somebody here have experience with generating custom I3S ?
Some details:
I get the airspaces in OpenAir format and convert them to GeoJSON in order to create the 2D vector tiles. Given that I already have OpenAir/GeoJSON I can convert to any common format.
[1] Airspaces are mostly very simple volumes defined by an outline, a floor and a ceiling. There are a few less simple airspaces where the floor / ceiling elevation is relative to ground but it should not be a problem for I3S.
4 Replies