by
ThomasEmge
Esri Contributor
Mark as New

Mark as Read

Bookmark

Subscribe

Email to a Friend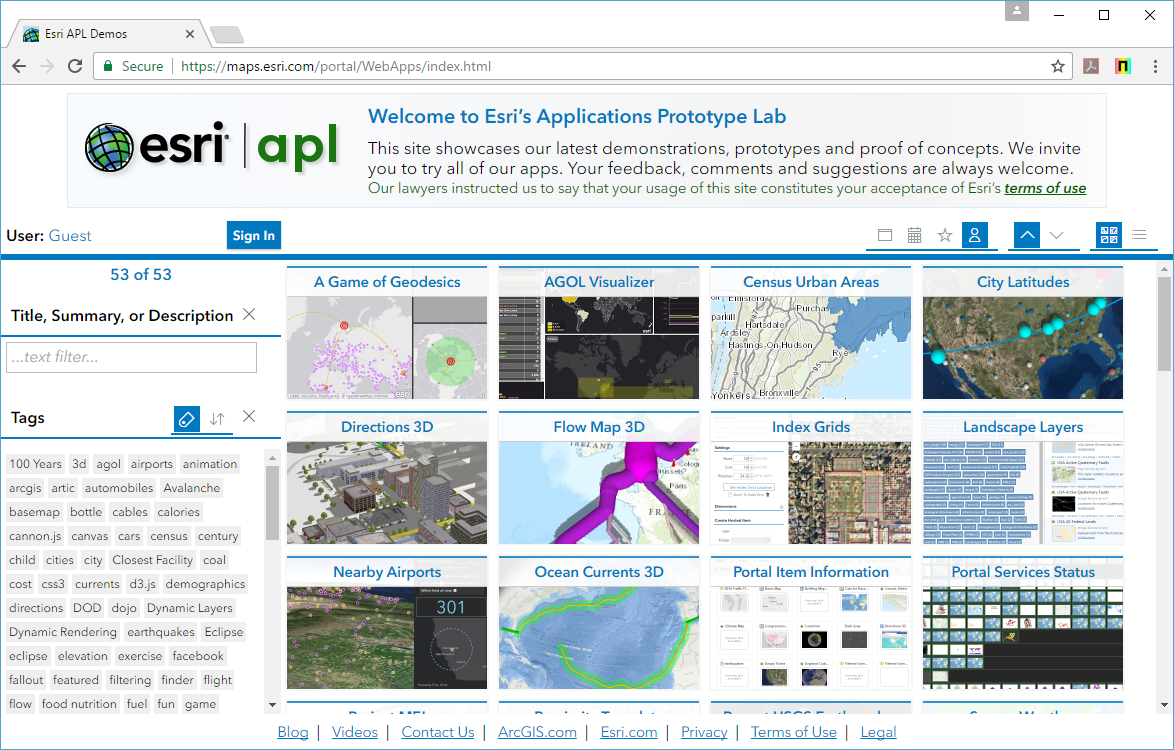 Our new home page for web applications has an updated, fresh look that we hope is easier to navigate and explore. Discover demos by visually exploring the thumbnails and hovering over an item for more information
or long-press on a touch screen device
.
In the default Grid View, hover over
a
demo
's
name to get a short description. Hover over the thumbnail to
view
quick access
linked to
resources
like a
video, comments, source code, and other documentation. Click or tap the thumbnail to launch the application into a new tab.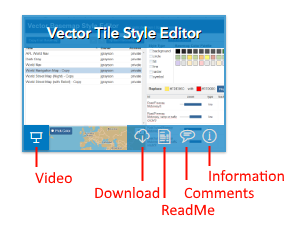 Change to a List View with the icon in the upper right side of the page. In List View, resource information about the demo
are
shown next to the thumbnails.
This is the view you can use to rate an application or share an application with social networking site or forward to a friend or colleague via email.
In both views
,
items can be filtered by a plain text search of an application's
title, summary, or description
or by one or more tags. Clicking the "x" button will remove all filters.
You can
also sort filtered items by
publi
cation
date, rating or author, by
clicking the appropriate
icons
at the upper right hand corer of the view.
At present
,
there are more than 50 prototype applications for you to explore. Many of these applications have shared source code and accompanied demonstration videos. We encourage you to rate these apps, provide feedback and share socially. Esri employees and Esri distributors are also welcome!

🙂

You will be treated with access to a few extra applications that are either still in testing or have certain restrictions.
3 Comments
You must be a registered user to add a comment. If you've already registered, sign in. Otherwise, register and sign in.