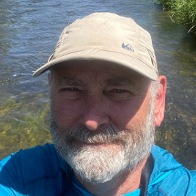 by
JoeBorgione

MVP Esteemed Contributor
Mark as New

Bookmark

Subscribe

Mute
ArcGis Pro 2.5
I was into Create Locators pretty hot and heavy, but in my most recent position, I've not been dealing with locators. What I am dealing with is deploying the ESRI Data Management Solution; I'd like to have a schema for my address points that will be optimal when used with an Address Point Role locator.
The Solution has a field called Unit Type and provides a Domain with entries like APT, Unit etc. It also has a field called Unit ID which presumably would hold a value like A,B or C; 101,102,103 etc. Here is a snapshot of some addresses I'm working with. Unit_Designator is our current field for unit and I added UnitType for this test:

Using the Create Locator tool, I map the fields as shown above to in their respective roles. However when I search for the address 3694 S BLAZING OAK DR Apt A, all it returns is 3694 S BLAZING OAK DR . Out user base typically uses # in front of a unit number like this: 3694 S BLAZING OAK DR #A and at one time (an earlier version of Pro, 2.4.?) that worked. I have never used the unit type field before today.
I must be missing something here as I cannot resolve for a sub unit with an address point role locator. What is considered best practice for an address point schema to support new style locators?
That should just about do it....
7 Replies