Occasional Contributor
Mark as New

Bookmark

Subscribe

Mute

Email to a Friend
Hello,
In my widget I have some buttons that are made in html and some buttons that are made programmatically in JS. And after that I have an inconsistent look. So I want to change theme for programmatically made buttons from claro to tundra.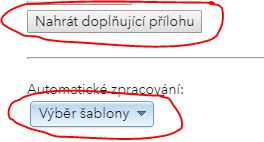 In my css I imported the tundra.css like @import url("http://ajax.googleapis.com/ajax/libs/dojo/1.9.1/dijit/themes/tundra/tundra.css"); and in an empty div in html where buttons are made I put <div class="tundra" id="dropDownButtonContainer"></div> but the buttons look still different -in claro theme.
So how can I change the theme of these buttons?
Thanks for any answers
1 Solution

MVP Esteemed Contributor
Mark as New

Bookmark

Subscribe

Mute

Email to a Friend
Zdeněk,
The gray buttons do not denote tundra they are just standard html dom elements and not Dojo dijits. You are missing some of the core fundamentals of widget development that is why you are not able to use the data-attach-point. You need to be using lang.hitch in your querytask result function that way you can use this."your data-attach-point name".
If you attach your widget code I can point some things out to help you.
7 Replies