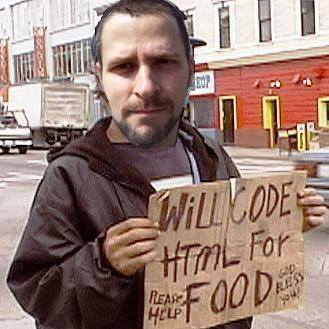 by
shaylavi

Esri Contributor
Mark as New

Bookmark

Subscribe

Mute

Email to a Friend
Hello,
I'm customizing the layers list widget and I'm applying filters to the layers by using the FilterManager from library.
It works like a charm, however, I'm trying to take it a step further by applying an extent filter.
My application has one map service with number of layers, which are all query layers.
The service was created in ArcGIS Pro and all layers are simple select statements of views in a PostgresSQL.
What I'm trying to achieve is a query that returns data only based on the extent.
At first I've tried adding the query filter on ArcGIS Pro but it fails.. The syntax is as follow -
ST_Contains(ST_GeomFromText(::view_extent, 4283), shape)
When trying to add it to the view on the database it fails, since view_extent is not supported and the default value is null.
When trying to add it to ArcGIS Pro, it accepts it, but then can't read the spatial reference or time-aware data..
I also tried adding it as a query definition but it throws a sytax error message.
So now I'd like to try and add it at the client side, but I'm applying the query by using the FilterManager - when adding the above line to the query, it just doesn't show anything (I'm guessing it behaves as a query definion and therefore doesn't work).
The only option I can think of is to build a query and pass the geometry parameter dynamically, but that's a very long workaround and still I can't see how I can apply it through the FilterManager this way..
Anyone ever did something like that before?
Based on the attached article, ArcGIS does support the ::view_extent parameter, yet it doesn't seem to play nice on the web -
Define parameters in a query layer—Query layers | ArcGIS Desktop
Thanks,
Shay.
Shay
1 Solution

MVP Esteemed Contributor
Mark as New

Bookmark

Subscribe

Mute

Email to a Friend
Shay,
Yes a QueryTask returns a FeatureSet of the results but you can use QueryTask.executeForIds and then use the result array to set the layers layerDefinition property.
var

 qTask 

=

 

new

 

QueryTask

(

"your url"

)

;




var

 query 

=

 

new

 

Query

(

)

;


query

.

geometry 

=

 

this

.

map

.

extent

;


query

.

where 

=

 

"your SQL statement"

;


qTask

.

executeForIds

(

lang

.

hitch

(

this

,

 

function

(

results

)

{


  

var

 whereClause 

=

 yourLayer

.

objectIdField 

+

 

" IN ("

 

+

 results

.

join

(

)

 

+

 

")"

;




}

)

)

;


yourLayer

.

setDefinitionExpression

(

whereClause

)

;

 

//Assuming the layer is a FeatureLayer




// or if the layer is an ArcGISDyanmicMapServiceLayer then




//var layerDefinitions = [];




//layerDefinitions[0] = whereClause;




//dynamicMapServiceLayer.setLayerDefinitions(layerDefinitions);‍‍‍‍‍‍‍‍‍‍‍‍

‍

‍

‍

‍

‍

‍

‍

‍

‍

‍

‍

‍
8 Replies