Mapillary Street-Level Imagery Widget v.0.0.1
A new widget for Web App Builder to view your webmaps in photos.
(More about Mapillary for ArcGIS.)
This version allow users to:
Activate/deactivate current coverage
Interact with the map / mapillary viewer
Setup if the coverage will be shown by default
Setup Mapillary clientId
This Mapillary view-only widget is free for testing and development. We are working on releasing an enhanced widget for viewing and editing webmaps. (You can already check out the edit functionality in the Mapillary for ArcGIS web app, or try the web app demo.)
Please send feedback and questions to hello@mapillary.com.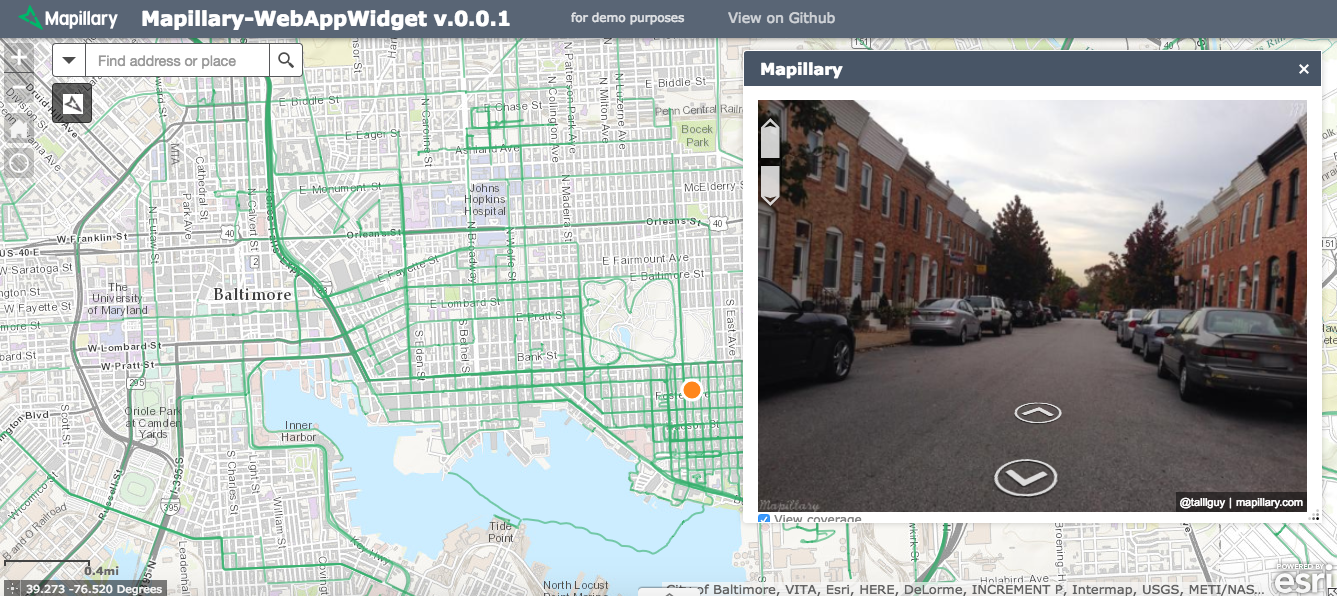 No coverage in your area? Check out the Capture Guide for creating your own street level imagery. Email us for a mount for your car or bike.