Not applicable
Mark as New

Bookmark

Subscribe

Mute
Welcome back to Telecom GIS in Five Minutes. All of a sudden, we are now at the 10th episode of this series. So I think it would be a good time to do a recap of what we have talked about in the first 9 episodes.
We started the series with a focus on you, our users, telecom industry professionals, with a question in mind asking ourselves, what can we show to bring thoughts, share ideas and generate discussions to make positive impacts in the community. (Episode 1)
Right out of the gate, we talked about the importance of quality data in helping telecom make better decisions. And Shared a collection of data sources for further exploration. (Episode 2)
We have released the highly anticipated early preview of Communications data management for ArcGIS enterprise v1.1. Which has become available with the official release today. With new advanced device modeling, editing workflows for non-spatial features and network diagrams. (Episode 3)
In the drop and bury workflow episode, we showed an interesting use case using ArcGIS quick capture to collect fiber drop locations and visualize via a dashboard in the office. (Episode 4)
Getting started with a geospatial solution is not necessarily the most difficult part, which I introduced and gave a full rundown of the collections of ArcGIS Solutions for telecommunications. (Episode 5)
And we keep getting told to show more dashboards, and you got it. The coverage analysis episode showcased how ArcGIS can provide your organization with better insights into your coverage footprint. (Episode 6)
Then we double down with the Communications Data Management for ArcGIS Online, a host solution where you can start managing your network leveraging a simplified data model to assist with your high-level design, access, and collect data everywhere with your mobile device in 30 seconds. (Episode 7)
And in the 8th episode, we revealed and introduced some deep learning package provided by Esri. We also talked about how Artificial Intelligence, plus geospatial technologies are working together to actively power the telecom industry. (Episode 8)
In the last episode, we threw in a sector mapping exercise, showing you how to step by step, creating a simple visualization for the cell site antenna's cell sectors. By injecting the algorithm with antenna specifications and parameters, we can now have a high-level understanding of coverage based on those sectors. (Episode 9)
Now, we are wrapping today's episode, and hopefully, this recap could help you find the one episode that you have missed out or you just want to watch it again to see if there were any new ideas.
And we are thrilled to see all these comments and suggestions regarding our future episodes, what do you want to hear and talk about, we got that on our list.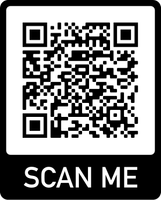 So if you want to check out any of those episodes, scan this QR code and they will be at your fingertip. We appreciate all of your supports, see you soon next week on the same day.
Feel free to reach out at any time if you had any questions or inquiries about our GIS for telecom.
Till the next time, we out.
0 Replies