by
DawnWright

Esri Regular Contributor
Mark as New

Mark as Read

Bookmark

Subscribe

Email to a Friend
A new Esri Press book, GIS for Science: Applying Mapping & Spatial Analytics, edited by Dawn Wright and Christian Harder, is due for release this summer, time for the UC. Every attendee of the Esri Science Symposium on Tuesday of the UC will receive a free copy.
This book is about how many things geospatial, including geospatial data science, are a force multiplier for great science writ large, especially as enabled by geographic information systems (GIS). However, rather than a dry research monograph, this book is much more visual, along the lines of Wired magazine meets National Geographic, and thus for a broader Scientific-American-type audience. It will also have a comprehensive accompanying web site, GISforScience.com, where data, maps, videos, web apps, story maps, workflows and snippets of computer code, including Python notebooks, from the chapters will be freely available.
We increasingly see GIS used as part of scientific workflows to address a broad range of critically-important problems. The chapters in this book show how GIS, particularly Web GIS, provides an objective platform for effectively conducting and sharing scientific research. At a time in history when so many indicators of long-term sustainability are pointing in the wrong direction, I think we can all agree that the world desperately needs spatial applications of the very best in scientific thinking. Hence we have assembled this collection of great examples from across the scientific spectrum (with more to come in a second volume next year).
The Table of Contents includes a very strong cast of scholars working at the intersection of GIS and science, and from institutions such as Harvard, the University of Minnesota, the National Center for Atmospheric Research (NCAR), The Nature Conservancy (TNC), and the National Audubon Society, the US Geological Survey (USGS), and more.
An introductory reflection is written by Kathryn Sullivan, retired NASA astronaut and former NOAA administrator.
Praise for the book is pouring in. This a sample of endorsements from as many as 35 scientists who have read a special advance copy:
James

Fallows

Staff Writer, The Atlantic; former Chief Speechwriter for President Jimmy Carter

"This book is beautiful as well as illuminating, and it dramatizes the ways in which the new science of geospatial information is enriching and empowering all other scientific disciplines."

Jane

Lubchenco

Environmental scientist, Marine ecologist, former Administrator of the National Oceanic and Atmospheric Administration (2009-2013); former U.S. Science Envoy for the Ocean (2014-2016); University Distinguished Professor


"Maps, images, data, and stories collide brilliantly in this volume to shed new light on scientific challenges and societal problems. Place plus time plus rich information can be a powerful accelerator of comprehension, engagement and solutions."

"If you love maps like I do, you'll be drawn to this book. But you'll quickly discover so much more: the power of harnessing multiple perspectives and data types that infuse maps with even more meaning and catalyze new insights. A veritable treasure trove of ideas. "

Jessica

Hellman

Director, Institute on the Environment, University of Minnesota

"There is no better tool to understand our place in the world than GIS, and this book puts its power on beautiful display. It's a book for scientists and all of Earth's stewards."

Lynn

Scarlett

Vice President of The Nature Conservancy; Chair, Science Advisory Board, NOAA

"'The Science of Where' comes alive in GIS for Science. The book is, yes, informative, helping us understand how the world works, how it looks, and how we see it through images, maps, and more. Above all, it is dazzling, combining knowledge with a sense of wonder, bringing a desire to press for more discovery, and invoking a deep appreciation for why smart decisions spring from taking science to action."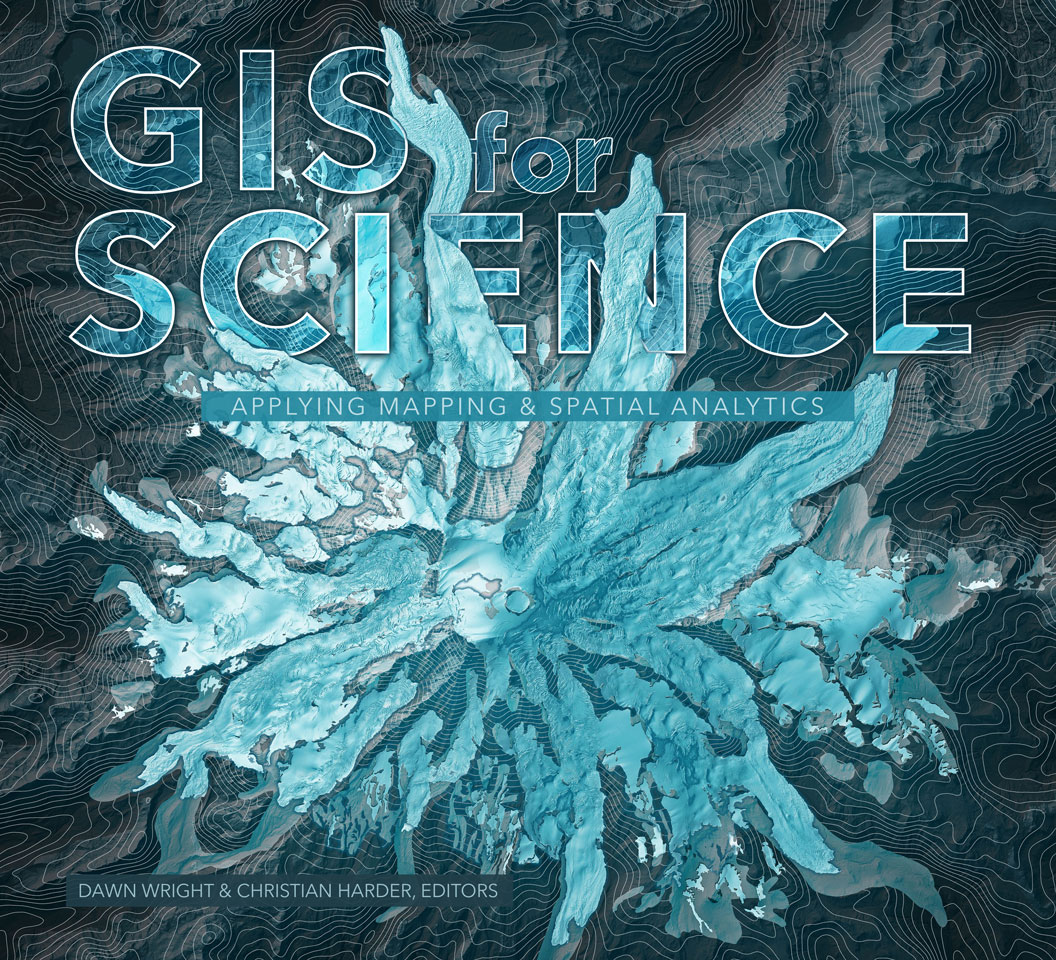 You must be a registered user to add a comment. If you've already registered, sign in. Otherwise, register and sign in.