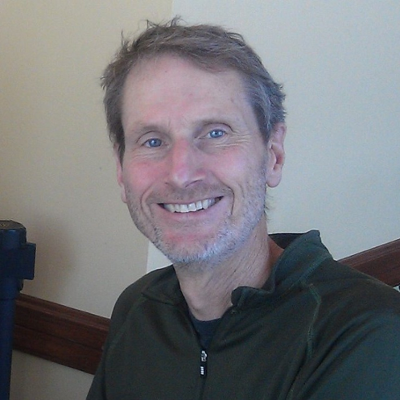 Occasional Contributor III
Mark as New

Bookmark

Subscribe

Mute
I've published a geoprocessing service and recently noticed that it times out at 3 minutes. I tried updating maxUsageTime but it had no effect. I inspected the service draft xml document and found no timers set to 180 seconds. How can I prevent this from timing out after 3 minutes?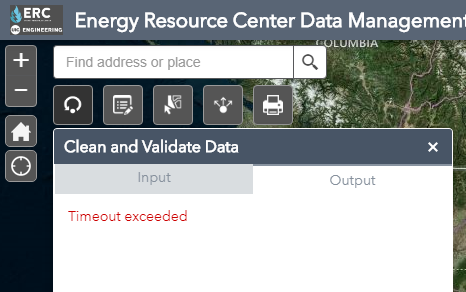 Here is the python code that creates the service draft.
arcpy

.

CreateGPSDDraft

(

results

,


 dp_ags_gp_rest

[

'sd_draft_fn'

]

,


 dp_ags_gp_rest

[

'title'

]

,


 server_type

=

'FROM_CONNECTION_FILE'

,


 connection_file_path

=

AppInfo

.

ags_connect_connection_file

,


 copy_data_to_server

=

False

,


 folder_name

=

AppInfo

.

ags_service_folder

,


 summary

=

dp_ags_gp_rest

[

'description'

]

,


 tags

=

dp

[

'tags'

]

,


 executionType

=

'Synchronous'

,


 showMessages

=

'Info'

,


 minInstances

=

0

,


 maxInstances

=

2

,


 maxUsageTime

=

20

*

60

)

‍‍‍‍‍‍‍‍‍‍‍‍‍‍‍‍‍‍‍‍‍‍‍‍‍‍‍‍‍‍‍‍‍‍‍‍‍‍‍‍‍‍

‍

‍

‍

‍

‍

‍

‍

‍

‍

‍

‍

‍

‍

‍
I'm running this on ArcPro 2.4.3 and Python 3.6.8 and Advanced license.
1 Solution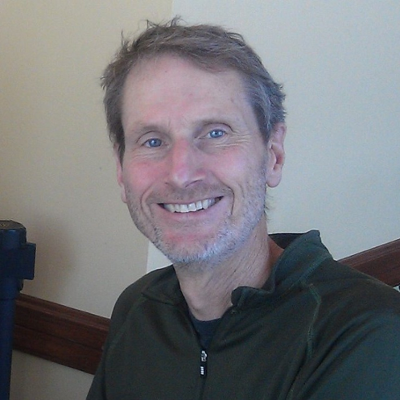 Occasional Contributor III
Mark as New

Bookmark

Subscribe

Mute
The purpose of the WAB widget (hosted on ArcGIS Online) is to perform data cleaning and validation on our geospatial database. So the Geoprocessing widget simply calls the REST service (on our on-premises ArcGIS server) that I created based on code I wrote in a python toolbox. The python code inspects and cleans the various database tables. It logs messages via arcpy.AddMessage. When I ran the service synchronously those messages never got displayed by the widget. But now that I've switched to asynchronous, they do - which I really like.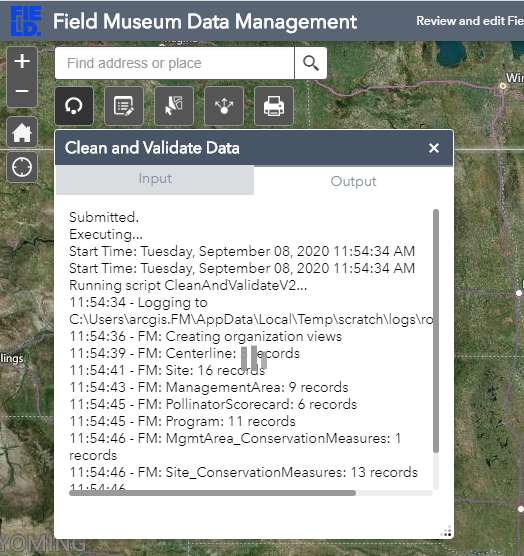 Once the python code has completed its job, it sets the output message as shown above where I assign the string to "parameters[2]". The widget at that point wipes out the previous messages and displays just the output parameter: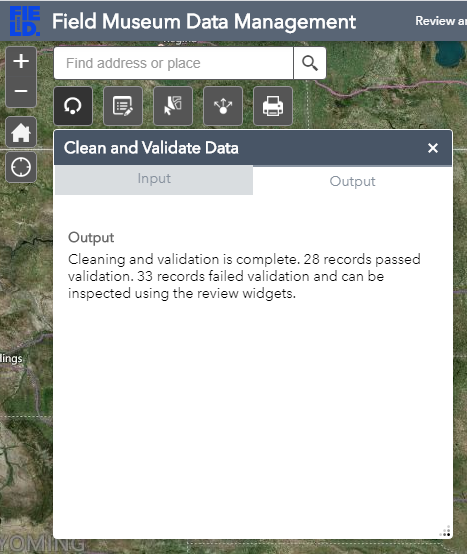 So it is now working very well - although I don't understand totally why. BTW - I had a lot of problems republishing the REST service. For instance:
In ArcPro I could publish only once without restarting. Subsequent attempts did not work or throw an error message
It appeared some aspects of the REST specification where cached and I could not change them with a republish. For instance, changing a parameter name or the type (as defined in the toolbox code). Even if I deleted the existing REST service before the republish, the old values persisted. I had to give my REST service a new name for the proper values to be set. Luckily the WAB widget is the only consumer of the service so I'm not worried about breaking anybody else.
When I switched my REST service from synchronous to asynchronous, the WAB widget did not detect that. I had to delete the widget and create a new one.
Thanks again for putting me on the track of using the asynchronous service - it really does work better than what I was doing before.

8 Replies