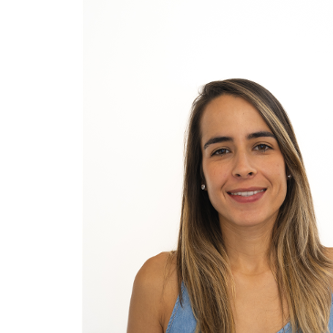 New Contributor III
Mark as New

Bookmark

Subscribe

Mute
Hello,
Here's the code I wrote to do the following:
1. Assign a min and max value to multiple fields on multiple feature classes.
2. The Min and Max values have to correlate with the min and max value in a different field on the same feature class.
For example:
A. Select the min value from the MEDIAN_HOUSEHOLD_INCOME_2018 field and assign a specific value to all of the other fields in the feature class. All of the values are different for each field and each feature class.
B. Do the same but for the max value of the MEDIAN_HOUSEHOLD_INCOME_2018 field
I am having trouble with the loops when assigning the Construction costs to all of the different feature classes.
I am creating too many loops and I don't know what are really necessary and which ones I don't need.
I would appreciate any help with this,
I am learning and have tried to fix it for a day and haven't been able to identify how to do it,
I am aware that there is a major problem with the iteration of the different lists,
thank you!

import

 operator


import

 arcpy



# script to assign construction costs to census tracts where we have construction cost data from cummings




# https://gis.stackexchange.com/questions/264051/selecting-maximum-value-in-attribute-table-using-python-code



arcpy

.

env

.

workspace 

=

 r

"D:\APRX_MXDS\FAR_Initialization_Project\10_2020_Linear_Regression_USA\construction_costs\test_gdb.gdb"


arcpy

.

env

.

overwriteOutput 

=

 

True





#create a list of all the feature classes


feature_class_list 

=

 

[

]


list_fc 

=

 arcpy

.

ListFeatureClasses

(

)




for

 m 

in

 list_fc

:


    feature_class_list

.

append

(

m

)




print

(

feature_class_list

)



field_list 

=

 

[

"MEDIAN_HOUSEHOLD_INCOME_2018"

,

 

"CONST_PRICE_PER_SF_CONDO"

,

 

"CONST_PRICE_PER_SF_MULTIFAM"

,

 

"CONST_PRICE_PER_SF_OFFICE"

,

 

"CONST_PRICE_PER_SF_RETAIL"

,

 

"CONST_PRICE_PER_SF_HOTEL"

,


              

"CONST_PRICE_PER_SF_INDUSTRIAL"

,

 

"CONST_PRICE_PER_SF_PARKING"

]



fc_list 

=

 

[

'Atlanta'

,

 

'Boston'

,

 

'Chicago'

,

 

'Dallas'

,

 

'Denver'

,

 

'Honolulu'

,

 

'Las_Vegas'

,

 

'Los_Angeles'

,

 

'Miami'

,

 

'Nashville'

,

 

'New_York'

,

 

'Orlando'

,


            

'Philadelphia'

,

 

'Portland'

,

 

'Raleigh'

,

 

'Sacramento'

,

 

'San_Diego'

,

 

'San_Francisco'

,

 

'Seattle'

,

 

'Washington'

]






# list of all the max and min median incomes per city


max_list 

=

 

[

]


min_list 

=

 

[

]




for

 fc 

in

 fc_list

:


    

print

(

"Starting with feature class: {}"

.

format

(

fc

)

)


    all_entries 

=

 

[

row 

for

 row 

in

 arcpy

.

da

.

SearchCursor

(

fc

,

 

[

'MEDIAN_HOUSEHOLD_INCOME_2018'

]

)

]


    maximum 

=

 

(

max

(

all_entries

)

[

0

]

)


    minimum 

=

 

(

min

(

all_entries

)

[

0

]

)


    max_list

.

append

(

maximum

)


    min_list

.

append

(

minimum

)




print

(

"Maximum Values List: {}"

.

format

(

max_list

)

)




print

(

"Minimum Values List: {}"

.

format

(

min_list

)

)




max_construction_lists 

=

 

[

[

394

,

 

394

,

 

674

,

 

452

,

 

708

,

 

589

,

 

139

]

,

 

[

510

,

 

510

,

 

874

,

 

586

,

 

912

,

 

763

,

 

180

]

,

 

[

534

,

 

534

,

 

914

,

 

613

,

 

906

,

 

798

,

 

188

]

,


                         

[

383

,

 

383

,

 

657

,

 

440

,

 

685

,

 

573

,

 

135

]

,

 

[

314

,

 

314

,

 

485

,

 

461

,

 

717

,

 

600

,

 

142

]

,

 

[

537

,

 

537

,

 

690

,

 

617

,

 

960

,

 

803

,

 

189

]

,


                         

[

469

,

 

469

,

 

803

,

 

538

,

 

838

,

 

701

,

 

165

]

,

 

[

529

,

 

529

,

 

688

,

 

607

,

 

945

,

 

790

,

 

186

]

,

 

[

379

,

 

379

,

 

648

,

 

435

,

 

676

,

 

566

,

 

133

]

,


                         

[

390

,

 

390

,

 

667

,

 

447

,

 

662

,

 

583

,

 

186

]

,

 

[

859

,

 

859

,

 

1026

,

 

687

,

 

1108

,

 

895

,

 

211

]

,

 

[

372

,

 

372

,

 

637

,

 

427

,

 

664

,

 

556

,

 

131

]

,


                        

[

512

,

 

512

,

 

876

,

 

587

,

 

914

,

 

765

,

 

180

]

,

 

[

445

,

 

445

,

 

661

,

 

511

,

 

796

,

 

666

,

 

157

]

,

 

[

373

,

 

373

,

 

641

,

 

429

,

 

673

,

 

559

,

 

132

]

,

 

[

463

,

 

463

,

 

624

,

 

536

,

 

655

,

 

695

,

 

125

]

,


                        

[

503

,

 

503

,

 

678

,

 

583

,

 

712

,

 

755

,

 

180

]

,

 

[

584

,

 

584

,

 

1001

,

 

671

,

 

1044

,

 

874

,

 

168

]

,

 

[

469

,

 

469

,

 

696

,

 

538

,

 

838

,

 

701

,

 

175

]

,

 

[

418

,

 

418

,

 

716

,

 

480

,

 

747

,

 

625

,

 

147

]

]


min_construction_lists 

=

 

[

[

303

,

 

303

,

 

245

,

 

253

,

 

333

,

 

152

,

 

50

]

,

 

[

392

,

 

392

,

 

318

,

 

327

,

 

532

,

 

196

,

 

65

]

,

 

[

411

,

 

411

,

 

332

,

 

343

,

 

483

,

 

206

,

 

68

]

,


                          

[

295

,

 

295

,

 

239

,

 

246

,

 

336

,

 

148

,

 

49

]

,

 

[

133

,

 

133

,

 

135

,

 

258

,

 

364

,

 

155

,

 

51

]

,

 

[

413

,

 

413

,

 

335

,

 

345

,

 

480

,

 

207

,

 

8

]

,


                          

[

361

,

 

361

,

 

292

,

 

301

,

 

354

,

 

180

,

 

60

]

,

 

[

294

,

 

294

,

 

327

,

 

165

,

 

425

,

 

203

,

 

49

]

,

 

[

230

,

 

230

,

 

235

,

 

242

,

 

351

,

 

146

,

 

48

]

,


                          

[

300

,

 

300

,

 

243

,

 

250

,

 

353

,

 

150

,

 

49

]

,

 

[

461

,

 

461

,

 

373

,

 

384

,

 

625

,

 

231

,

 

76

]

,

 

[

190

,

 

190

,

 

231

,

 

238

,

 

345

,

 

143

,

 

47

]

,


                          

[

393

,

 

393

,

 

319

,

 

328

,

 

534

,

 

197

,

 

65

]

,

 

[

343

,

 

343

,

 

277

,

 

286

,

 

358

,

 

171

,

 

65

]

,

 

[

288

,

 

288

,

 

233

,

 

240

,

 

317

,

 

144

,

 

4

]

,


                          

[

251

,

 

251

,

 

289

,

 

150

,

 

320

,

 

178

,

 

61

]

,

 

[

273

,

 

273

,

 

325

,

 

163

,

 

348

,

 

194

,

 

66

]

,

 

[

449

,

 

449

,

 

364

,

 

375

,

 

555

,

 

225

,

 

79

]

,


                          

[

361

,

 

361

,

 

292

,

 

301

,

 

376

,

 

180

,

 

68

]

,

 

[

322

,

 

322

,

 

260

,

 

268

,

 

436

,

 

161

,

 

53

]

]






# Assign Max construction cost values to all cities




for

 fc 

in

 fc_list

:

 

# iterate through each feature class


    

with

 arcpy

.

da

.

UpdateCursor

(

fc

,

 field_list

)

 

as

 cursor

:


        

for

 row 

in

 cursor

:

 

# iterate through each row


            

for

 max_income 

in

 max_list

:

 

# iterate through each max MEDIAN_HOUSEHOLD_INCOME_2018 value


                

print

(

max_income

)


                

for

 lists 

in

 max_construction_lists

:

 

# iterate through each city's list of max construction values


                    

print

(

lists

)


                    

if

 row

[

0

]

 

==

 max_income

:

 

# if MEDIAN_HOUSEHOLD_INCOME_2018 equals to max income


                        row

[

1

]

 

=

 lists

[

0

]

# assign the first element of each list of the max_construction_Lists. For example: For the first feature class iteration I would expect row[0] = 394


                        

print

(

"This should be the condo max value for each city: {}"

.

format

(

lists

[

0

]

)

)


                        row

[

2

]

 

=

 lists

[

1

]


                        row

[

3

]

 

=

 lists

[

2

]


                        row

[

4

]

 

=

 lists

[

3

]


                        row

[

5

]

 

=

 lists

[

4

]


                        row

[

6

]

 

=

 lists

[

5

]


                        row

[

7

]

 

=

 lists

[

6

]


                        cursor

.

updateRow

(

row

)




print

(

"Done updating max construction costs in all cities"

)







# Assign Min construction cost values to all cities




for

 fc 

in

 fc_list

:

 

# iterate through each feature class


    

with

 arcpy

.

da

.

UpdateCursor

(

fc

,

 field_list

)

 

as

 cursor

:


        

for

 row 

in

 cursor

:

 

# iterate through each row


            

for

 min_income 

in

 min_list

:

 

# iterate through each max MEDIAN_HOUSEHOLD_INCOME_2018 value


                

for

 lists 

in

 min_construction_lists

:

 

# iterate through each city's list of min construction values


                    

if

 row

[

0

]

 

==

 min_income

:

 

# if MEDIAN_HOUSEHOLD_INCOME_2018 equals to min income


                        row

[

1

]

 

=

 lists

[

0

]


                        row

[

2

]

 

=

 lists

[

1

]


                        row

[

3

]

 

=

 lists

[

2

]


                        row

[

4

]

 

=

 lists

[

3

]


                        row

[

5

]

 

=

 lists

[

4

]


                        row

[

6

]

 

=

 lists

[

5

]


                        row

[

7

]

 

=

 lists

[

6

]


                        cursor

.

updateRow

(

row

)




print

(

"Done updating min construction costs in all cities"

)


‍‍‍‍‍‍‍‍‍‍‍‍‍‍‍‍‍‍‍‍‍‍‍‍‍‍‍‍‍‍‍‍‍‍‍‍‍‍‍‍‍‍‍‍‍‍‍‍‍‍‍‍‍‍‍‍‍‍‍‍‍‍‍‍‍‍‍‍‍‍‍‍‍‍‍‍‍‍‍‍‍‍‍‍‍‍‍‍‍‍

‍

‍

‍

‍

‍

‍

‍

‍

‍

‍

‍

‍

‍

‍

‍

‍

‍

‍

‍

‍

‍

‍

‍

‍

‍

‍

‍

‍

‍

‍

‍

‍

‍

‍

‍

‍

‍

‍

‍

‍

‍

‍

‍

‍

‍

‍

‍

‍

‍

‍

‍

‍

‍

‍

‍

‍

‍

‍

‍

‍

‍

‍

‍

‍

‍

‍

‍

‍

‍

‍

‍

‍

‍

‍

‍

‍

‍

‍

‍

‍

‍

‍

‍

‍

‍

‍

‍

‍

‍

‍

‍
4 Replies