Occasional Contributor
Mark as New

Bookmark

Subscribe

Mute
I have a road layout and at the road intersections I need to create what are termed "splays" in the Survey world. This is usually done by choosing the apex point and then creating a vertex a defined distance down each polygon edge running away from the apex point. The triangle is then created by joining the two new vertices with the apex vertex. I then need to merge this new triangular polygon with the adjoining polygon. See below: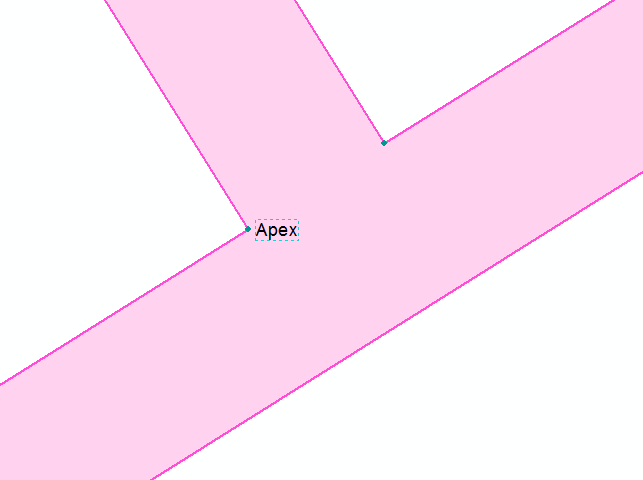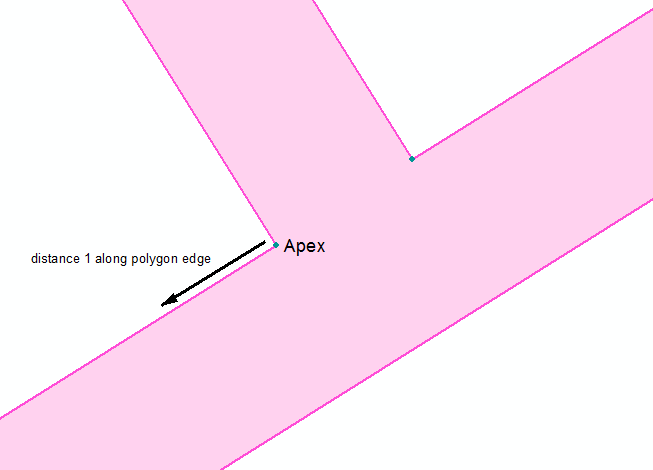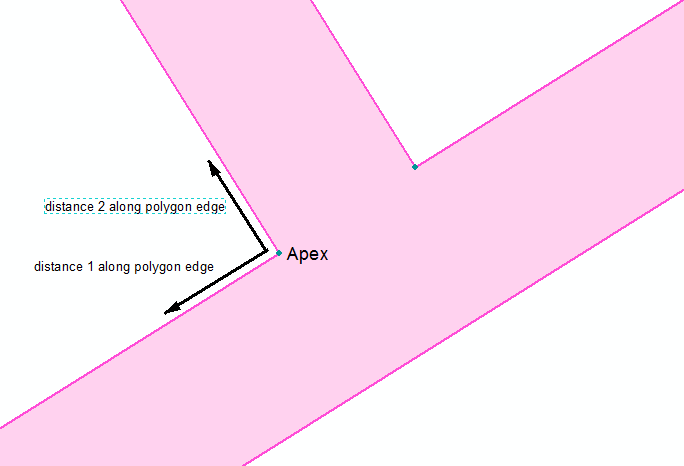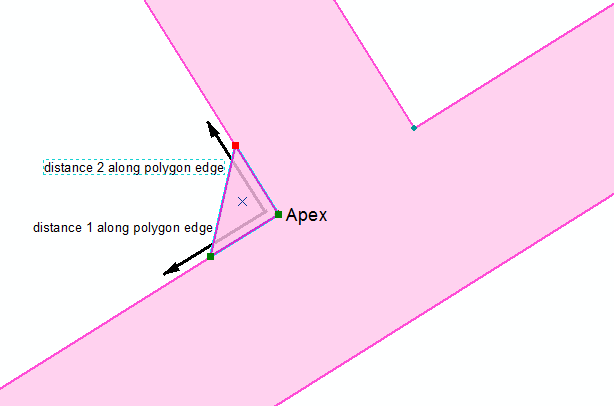 And the end result being: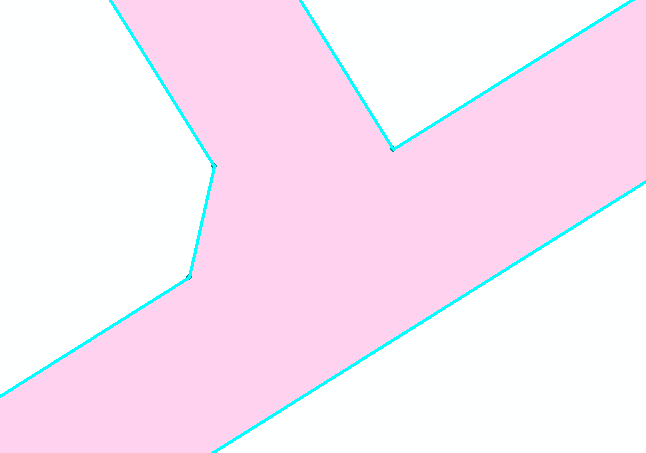 Is there a way to create a tool in ArcMap to achieve the above easily? Currently the method I am using is very cumbersome. Or has anyone already created such a tool?
Thanks in advance!
3 Replies

Occasional Contributor III
Mark as New

Bookmark

Subscribe

Mute

Occasional Contributor
Mark as New

Bookmark

Subscribe

Mute
I know I can use the Reshape Polygon tool but I'm looking for something that will speed the process up significantly as I have a lot of these "chamfer" type triangles to add at these road intersections. In the interim I have decided to use a point layer as a construction layer and have used the "Point at end of line" construction tool to create the points at my specified distances down each polygon edge away from the apex point. I then just edit the vertices of the polygon to include my constructed points. I was ideally looking for a way that I could create a simple tool to automate my series of clicks and typing distances in.

MVP Esteemed Contributor
Mark as New

Bookmark

Subscribe

Mute
I would say yes this is very doable (but can't help right now). I would do a search on either "arcpy split along line" or split line at point, or some of the other terms similar. Questions that would help others...
Do you already know the apex (i.e. maybe separate point layer)
are the distances the same for 1) each apex, 2) each line/direction
You should look at Geometry—Help | ArcGIS for Desktop You can do just about anything in a python script with this, that is breaking any feature down to it's smallest part, basically an x/y coordinate. But someone may have already written something to I would look around on the web.
The "official" code sharing page from esri now is here: ArcGIS Code Sharing