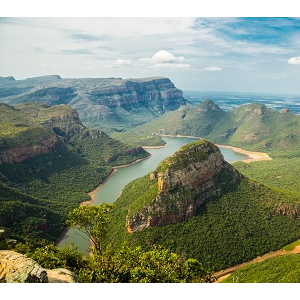 by
RickeyFight

MVP Regular Contributor
Mark as New

Bookmark

Subscribe

Mute

Email to a Friend
I have converted a raster into points. I have then clipped the raster with my buildings layer.
All buildings have a unique id and all the points in the same building have that id. (ex. in the image 65379 is the unique id for that building)
What I want to do is select the top 20% of points based on an attribute value for each building. Another issue is that the number of points per building changes based on the area.
I know how many points are in each building.
I am thinking I need a for each statement but I am not sure.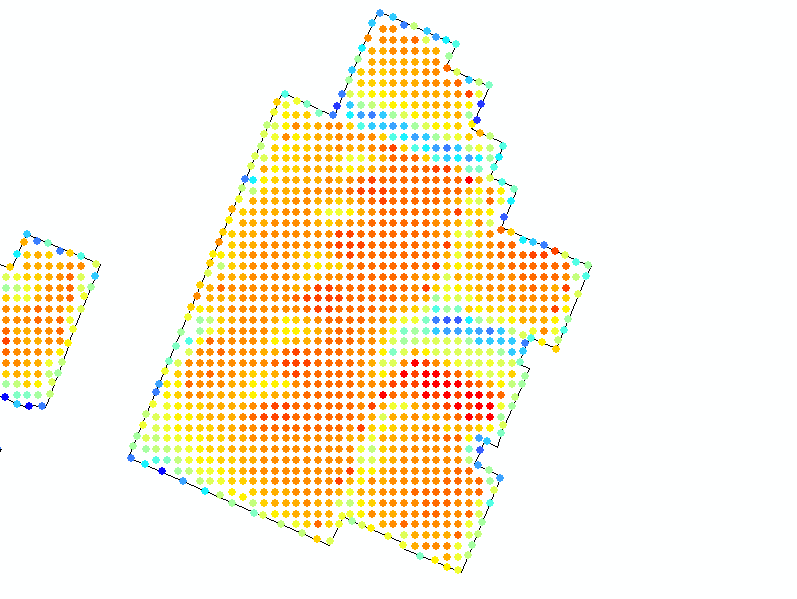 Any help is greatly appreciated.
1 Solution

MVP Honored Contributor
Mark as New

Bookmark

Subscribe

Mute

Email to a Friend
If you want to select the top 20% of the highest values this code should work:
import arcpy

"""Customize the layer name, IDField and valueField"""

lyrName = "sourceLayer"

IDField = "RID"

valueField = "MEAS"

Top20Field = "TOP20PERCENT"

"""Get the current map layers."""

mxd = arcpy.mapping.MapDocument("CURRENT")

"""Find the layer name"""

lyr = arcpy.mapping.ListLayers(mxd, lyrName)[0]

"""Create a dictionary of keys, values and record counts"""

valueDict = {}    

with arcpy.da.SearchCursor(lyr, [IDField, valueField, "OID@"]) as searchRows:

   for searchRow in searchRows:

       keyValue = searchRow[0]

       if not keyValue in valueDict:

           valueDict[keyValue] = [[(searchRow[1],searchRow[2])], 1]

       else:

           valueDict[keyValue][0].append((searchRow[1], searchRow[2]))

           valueDict[keyValue][1] += 1

print "Dictionary Read"

"""Create an OID List of records that are in the Top 20%"""

OIDList = []

for keyValue in sorted(valueDict.keys()):

    valueDict[keyValue][0] = sorted(valueDict[keyValue][0], reverse=True)

    top20Percent = int(round(valueDict[keyValue][1] * .2, 0))

    for n in range(0, top20Percent):

        OIDList.append(valueDict[keyValue][0][1])

"""Write a flag value to the Top20Field to indicate whether or not each record is in the Top 20%"""

with arcpy.da.UpdateCursor(lyr,["OID@", Top20Field]) as updateRows:

    for updateRow in updateRows:

        if updateRow[0] in OIDList:

            updateRow[1] = "Yes"

        else:

            updateRow[1] = "No"

        updateRows.updateRow(updateRow)
If you want the top 20% with the lowest values change line 30 to valueDict[keyValue][0] = sorted(valueDict[keyValue][0])
6 Replies