New Contributor III
Mark as New

Bookmark

Subscribe

Mute

Email to a Friend
i'm trying to select a set of depth values (points - ex. 2902, 2904, 2906, etc.)from surveyed points. save those to their own point layer, convert those to a TIN, then calc. Volumes. My approach was to make a list of the values, use those values as VARIABLES to create a series of shapefiles (shp2906, shp2908, etc.) then create TINs from those. Hard coding the numbers it works, but wanted to pass the depth values (using "select" (ex. grid_code le 2906)) name the shapefile and the tin (ex. tin2904, tin 2906, etc) was hoping to use the iteration as a variable, but it's not liking any of my attempts...... thanks in advance, for any ideas....
1 Solution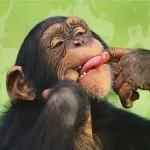 Occasional Contributor II
Mark as New

Bookmark

Subscribe

Mute

Email to a Friend
Hi there,
I think this may help. It looks through a list of depths and exports a feature class from the source data that is queried for each depth, and then also a tin. It's just a quick hack so there's no error handling etc. Also I'm not sure how to properly embed code, hopefully this works.
Cheers,
Marc
# IMPORT ARCPY
import arcpy
arcpy.OverwriteOutput = True

# SCRIPT VARIABLES
sr = arcpy.SpatialReference(2193)

# MAKE SURE INPUT AND OUTPUT DATA/GDB EXIST
out_fgdb = r"C:\Temp\out.gdb"
out_folder = r"C:\Temp"
surv_pts = r"C:\Temp\s_pts.shp"
surv_lyr = arcpy.MakeFeatureLayer_management(surv_pts)
depth_list = [1,2,3,4,5]

# VALUES FOR TIN CREATION
depth_field = "depth"
tin_type = "Mass_Points <None>"

# ITERATE THROUGH DEPTHS, OUTPUT FEATURE CLASSES AND TINS
for d in depth_list:
 fc_name = "points_{}".format(d)
 fc_path = "{}\{}".format(out_fgdb,fc_name)
 query = "depth = {}".format(d)
 tin_path = r"{}\tin_{}".format(out_folder,d)

 # CREATE A FEATURECLASS IN THE OUTPUT FGDB
 arcpy.FeatureClassToFeatureClass_conversion(surv_lyr, out_fgdb, fc_name, query)
 tin_def = "{} {} {}".format(fc_path, depth_field, tin_type)

 # CREATE A TIN IN THE OUTPUT FOLDER
 arcpy.CreateTin_3d(tin_path,
 sr,
 tin_def,
 constrained_delaunay="DELAUNAY")
5 Replies