Occasional Contributor III
Mark as New

Bookmark

Subscribe

Mute

Email to a Friend
Hello everyone,
I am looking for a Python script to find all layers intersecting a polygon.
Thanks
1 Solution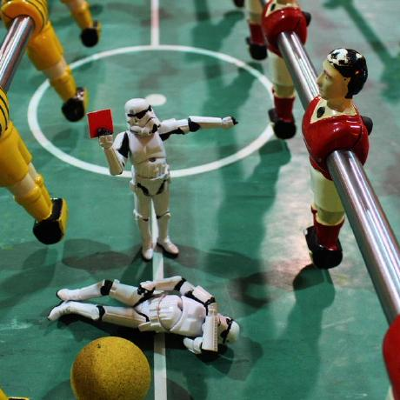 by
JeffK

MVP Regular Contributor
Mark as New

Bookmark

Subscribe

Mute

Email to a Friend
I did this not too long ago and thought I'd share the code. Had to compare two featureclasses of polygons for intersecting features so I looped through one to select the other/ count the other like @JoshuaBixby described.
def intersectLayers():
    bldgFp = os.path.join(wrkingdb, r'bldg_footprints')
    bldgFP_Lyr = arcpy.MakeFeatureLayer_management(bldgFp, "bldgFP_lyr")

    with arcpy.da.SearchCursor(pictBldgFP, ['OBJECTID', 'SHAPE@']) as cur:
        for row in cur:
            curIntersect = arcpy.SelectLayerByLocation_management(bldgFP_Lyr, "INTERSECT", row[1], '', 'NEW_SELECTION')
            intersectCnt = int(arcpy.GetCount_management(curIntersect).getOutput(0))

            if intersectCnt > 0:
                print(f'{row[0]} intersects with {intersectCnt} features')
9 Replies