New Contributor II
Mark as New

Bookmark

Subscribe

Mute
Hey People,
I have got some troubles. I use Spyder and ArcGIS-Pro to run Python scripts. It already worked, but suddenly it doesn't anymore. Maybe I changed the settings with out knowing. I don't know.
Could someone tell me please which settings I have to do?
I have those settings in ArcGIS-Pro: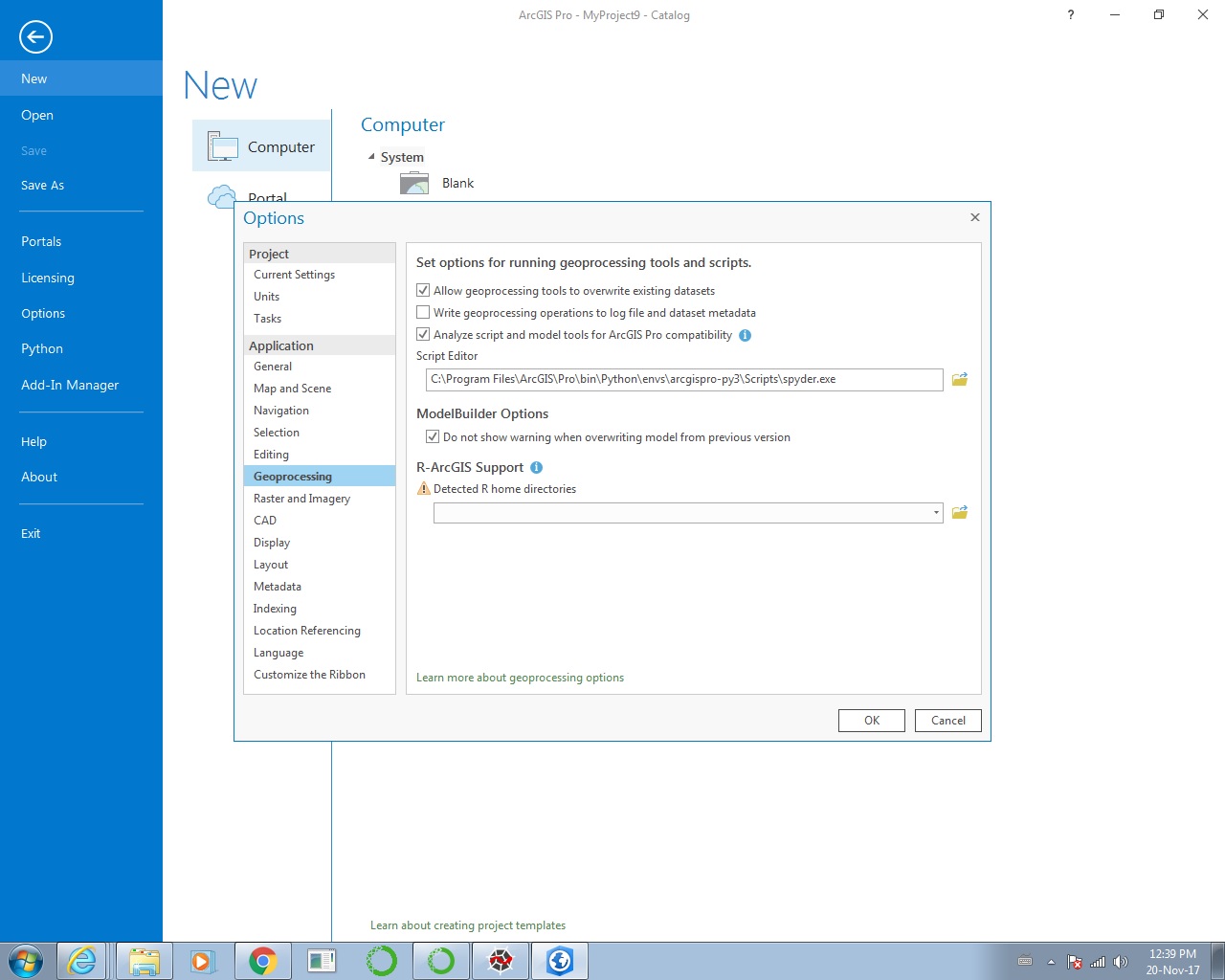 But I don't know, which settings I have to do in Spyder: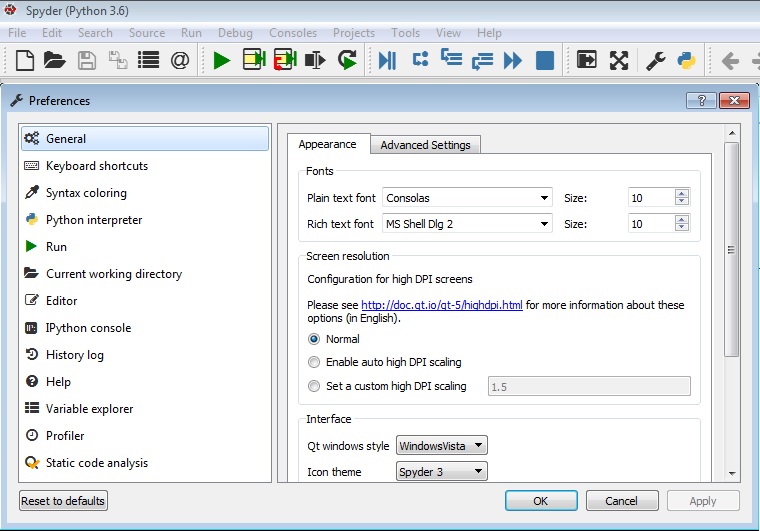 And when I try to run the script. Spyder asks me for settings. I think this is new: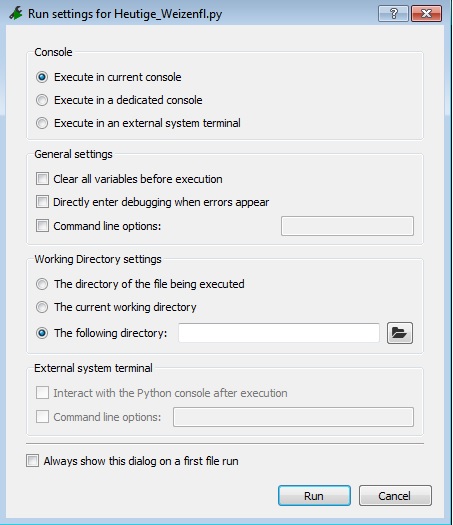 Thanks for Help!
1 Solution

MVP Legendary Contributor
Mark as New

Bookmark

Subscribe

Mute
Only install Spyder from the ArcGIS Pro distribution and not from Anaconda separately.. See the blog post I wrote and linked earlier. I suspect that you have several instances of spyder and/or python loaded.. including the one from ArcMap. I would uninstall the 2.x.x version (that is old) and uninstall the one from within ArcGIS Pro. If that doesn't work, completely uninstall Pro, and ensure that all links to in are gone, then reinstall Pro, and reinstall spyder from within Pro. Cehck my blog for associating scripts with spyder so you can edit them when working with spyder.
Create a shortcut on your desktop (see another of my blogs listed) so you can work with Pro's Anaconda distribution of python and Spyder
Good luck
7 Replies