New Contributor III
Mark as New

Bookmark

Subscribe

Mute
My question involves handling data types, particularly of strings, points and tuples. I start with a single object (I think I can say feature object as it has geometry on top of other attributes) selected by location in a feature layer. I then try to access a point geometry from that object using the SHAPE@TRUECENTROID token within a arcpy.da.SearchCurser() method and set that Point Geometry equal to a variable. I then call that variable within the queryPointAndDistance() function as my input Point or PointGeometry, but Arcpy gives me the following at the end of the error message error.
File "<expression>", line 1, in <module> File "<string>", line 22, in Strike ValueError: (612744.9906049052, 3417217.9973794315)
It appear that it does not recognize my function as either a Point or PointGeometry. Where does the output from the curser function become something different (a different type perhaps)?
This post python - ArcPy QueryPointAndDistance: Incorrect Lengths? - Stack Overflow suggested to me that by setting a variable equal to a SearchCurser, that variable would equal the geometry object specified. Is there any difference between the logic used there when the he gets the line geometry and what I am doing that I did not catch?
The problematic part of the code is as follows:
If it helps answer the question, this script is within a def in the codeblock of a CalculateField_management() method so 'shape' = the geometry of the record being calculated, and PairedCheck6 is my feature layer with one selected record.
codeblock 

=

 

""

"

def

 Strike

(

shape

,

 seed

,

 fid

)

:



        

# PairedCheck6 = feature layer with single selection



        cursorResult 

=

 arcpy

.

da

.

SearchCursor

(

'PairedCheck6'

,

'SHAPE@TRUECENTROID'

)

.

next

(

)

[

0

]


        centroid 

=

 None

        

if

 len

(

cursorResult

)

 

>

 

0

:


            centroid 

=

 cursorResult
        

else

:


            

return

 

'5000'


        

(

pointGeometry

,

 distance

,

 minDistance

,

 isCentroidRight

)

 

=

 shape

.

queryPointAndDistance

(

 centroid

,

 

False

)

‍‍‍‍‍‍‍‍‍‍‍‍‍‍‍‍‍‍

""

"‍‍‍‍‍‍‍‍‍‍‍‍‍‍‍‍‍‍‍‍‍

‍

‍

‍

‍

‍

‍

‍

‍

‍

‍

‍

‍
I can show more of the code if requested, but I did not want to ask anyone to look through more than is required.
1 Solution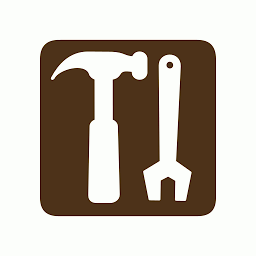 by
JoshuaBixby

MVP Esteemed Contributor
Mark as New

Bookmark

Subscribe

Mute
This is a datatype issue. According to SearchCursor—Help | ArcGIS Desktop :
SHAPE@TRUECENTROID —A tuple of the feature's true centroid x,y coordinates.
The token you are using with the Search Cursor isn't returning a geometry, it is returning a Python tuple. You will need to turn that Python tuple of coordinates into a PointGeometry—Help | ArcGIS Desktop . Something along the lines of:
SR 

=

 

# arcpy spatial reference object


ptg 

=

 PointGeometry

(

arcpy

.

Point

(

*

centroid

)

,

 SR

)

‍‍

‍

‍
5 Replies