Occasional Contributor
Mark as New

Bookmark

Subscribe

Mute

Email to a Friend
GEONET,
Essentially i want to normalize the Value field (VAL) in a series of point layers using an expression in python or VBscript. I have spent all morning browsing "The Web" for examples and all i can find are long expressions using the code block and that involves building a list of the values and selecting the highest or lowest.
The equation is (x-min(x))/(max(x)-min(x))....
In the python expression I tried FieldB = (!VAL! - min([!VAL!]))/(max([!VAL!])-min([!VAL!])) this returned
ERROR 000539: Error Running expression:(38.891808-min([38.891808]))/(max([38.891808]) etc...
It's reading the value from the field rather than the actual minimum which is 3.285462
I also tried FieldB = min([!VAL!]) and it returned the values for each record rather than actual minimum value in each record.
I would really love to have the ability to run a single expression on each of these layers rather than summarizing each individual table and then plugging the values in by hand. This requires going through each layer individually and this will be extremely time consuming and it seems like there should be a smarter way.
Any help on this is much appreciated!
Dan
1 Solution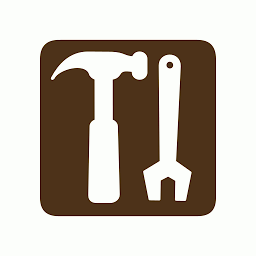 by
JoshuaBixby

MVP Esteemed Contributor
Mark as New

Bookmark

Subscribe

Mute

Email to a Friend
There is definitely a way to address this without resorting to plugging values in by hand. That being said, it isn't going to be a simple expression in Field Calculator that does it. Do you have a requirement to use Field Calculator? If so, I think "The Web" has already given you the answer(s).
The behavior you are seeing, at least the parts that aren't errors, are expected. Field Calculator operates like a cursor, at least logically. Field Calculator only sees one record at a time, even if it is operating over an entire set of records. The Codeblock section allows for a little bit of kung fu but we are talking Kung Fu Panda and not Caine. This is why your min and max functions are returning VAL instead of the min and max for the field. If you were looking at minimum or maximum values across fields for a given record, then the approach might work.
As Ian Grasshoff‌ mentions, you could use the Summary Statistics tool. My rub with that tool, and why I seldom use it, is that it creates a table to place the values. The last thing I want is another table to extract values from and have to clean up afterwards.
As Johannes Bierer‌ links to, you could use arcpy.da.TableToNumPyArrary to dump the table and find the minimum, maximum, or other statistics that way. My only concern with that approach, well all approaches involving lists, is that creating the lists can consume lots of memory depending on the data sets involved. Why create a list with a million elements if you only want to know the minimum and maximum values for the field.
Here is an example of a function you could create and then call from the Python interactive window:



def normalizeField(in_table, in_field, out_field):




    with arcpy.da.SearchCursor(in_table, in_field) as cur:




        x, = next(iter(cur))




        minimum = maximum = x




        for x, in cur:




            if x < minimum:




                minimum = x




            if x > maximum:




                maximum = x




    




    with arcpy.da.UpdateCursor(in_table, [in_field, out_field]) as cur:




        for x, y in cur:




            y = (float(x) - minimum)/(maximum - minimum)




            cur.updateRow([x,y])




The float with the UpdateCursor ensures the normalization value doesn't truncate to an integer if the in_field happens to be an integer.
18 Replies