New Contributor III
Mark as New

Bookmark

Subscribe

Mute
I am trying to write a Python script that will only run processes on a shapefile if there are more than 0 records in it.
I tried to use the Get Count tool (rows = arcpy.GetCount_management(file)) but if you try to run this on an empty shapefile (0 records), it returns:
ERROR 000229: Cannot open [insert shapefile path]
Failed to execute (GetCount).
It only runs on shapefiles that contain records. So what alternate code can I use to check a shapefile has records in it before attempting to run a process?
I have attached the empty shapefile.
1 Solution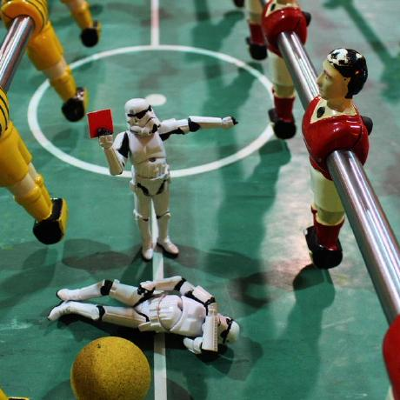 by
JeffK

MVP Regular Contributor
Mark as New

Bookmark

Subscribe

Mute
Does the other software create the 3 mandatory parts/ extensions:
shp -- Main file (mandatory); a direct access, variable-record-length file in which each record describes a shape with a list of its vertices.
shx -- Index file (mandatory). In the index file, each record contains the offset of the corresponding main file record from the beginning of the main file. The index file (.shx) contains a 100-byte header followed by 8-byte, fixed-length records.
dbf -- dBASE Table file (mandatory); a constrained form of DBF that contains feature attributes with one record per feature. The one-to-one relationship between geometry and attributes is based on record number. Attribute records in the dBASE file must be in the same order as records in the main file
...
sbn -- Part 1 of spatial index for read-write instances of the Shapefile format. If present, essential for correct processing.
sbx -- Part 2 of spatial index for read-write instances of the Shapefile format. If present, essential for correct processing
Since you know that it happens on empty datasets, you could wrap this part in a try/except, and manually set the rows to 0 and pass if the exception is thrown. (updated for error filtering)
import arcpy
file = r'test file'

try:
    rows = arcpy.GetCount_management(file)
except Exception as err:
    rows = 0
    # Filter the 000229 error and let any other exceptions that may occur raise. 
    if 'ERROR 000229' in err.args[0]:
        print(f'{file} threw the cannot open file error: {err}')
        pass
    else:
        print(f'{file} threw a different error: {err}')
        raise

print(f'rows value is : {rows}')
16 Replies