Occasional Contributor
Mark as New

Bookmark

Subscribe

Mute
How do I change the display field expression using ArcPy?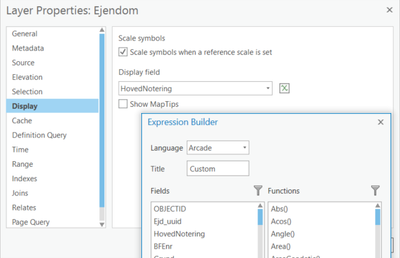 2 Solutions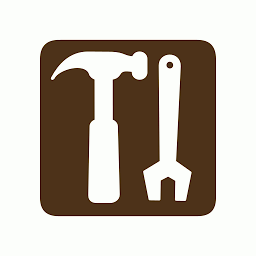 by
JoshuaBixby

MVP Esteemed Contributor
Mark as New

Bookmark

Subscribe

Mute
displayField and displayExpressionInfo are mutually exclusive, i.e., use displayField for displaying a field only and use displayExpressionInfo for displaying an expression. You are passing an expression into displayField, which is why the "$feature" is being prepended.

Occasional Contributor
Mark as New

Bookmark

Subscribe

Mute
Thanks a lot, Joshua! That actual worked. I ended up with the following code:
lyr_def = lyr.getDefinition("V2")
exp_info = arcpy.cim.CIMExpressionInfo()
exp_info.expression = "\"Matr. nr. \"+$feature.MatrikelNr+\" \"+$feature.LandsEjerlav+\" (\"+$feature.LandsEjerlavKode+\")\""
lyr_def.featureTable.displayExpressionInfo = exp_info
lyr.setDefinition(lyr_def)
I really appreciate the help 🙂
5 Replies