New Contributor II
Mark as New

Bookmark

Subscribe

Mute
Hi, I have a problem with generating contours for decimal values eg. 0.1, 0.5 when using arcpy.Contour_3d in ArcPro 2.6.2. I have a larger script which is generating these contours and loading it to the particular feature class in geodatabase. After troubleshooting it appears that the arcpy.Contour_3d method is failing every time when suing decimal values. At the end created simple script embedded in toolbox, the script is:
C:\Temp\Bathy_Contours\Contour_Testing\Testscript_edited.PY
import arcpy
arcpy.CheckInExtension("3D")
arcpy.Contour_3d(r"C:\Temp\Bathy_Contours\Contour_Testing\SSDM2_FNAS_v1_ED50Z31.gdb\P133982_EQ20321_4m3i5s", r"C:\Temp\Bathy_Contours\Contour_Testing\SSDM2_FNAS_v1_ED50Z31.gdb\Contour_2128_DZ", 0.5)

For testing purposes the tool is simple and don't have any parameters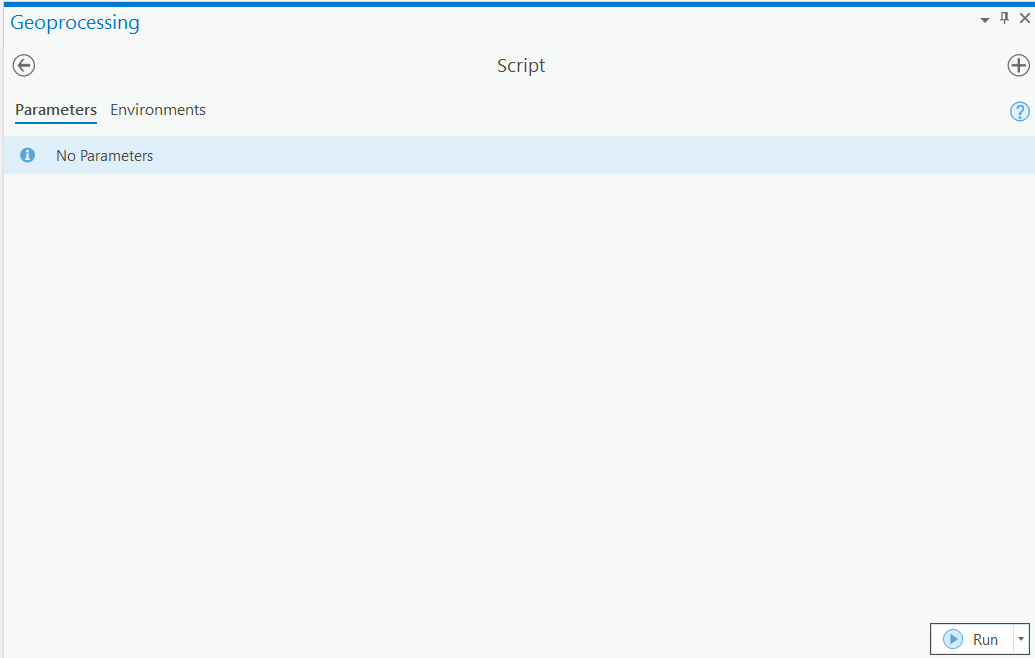 After running the script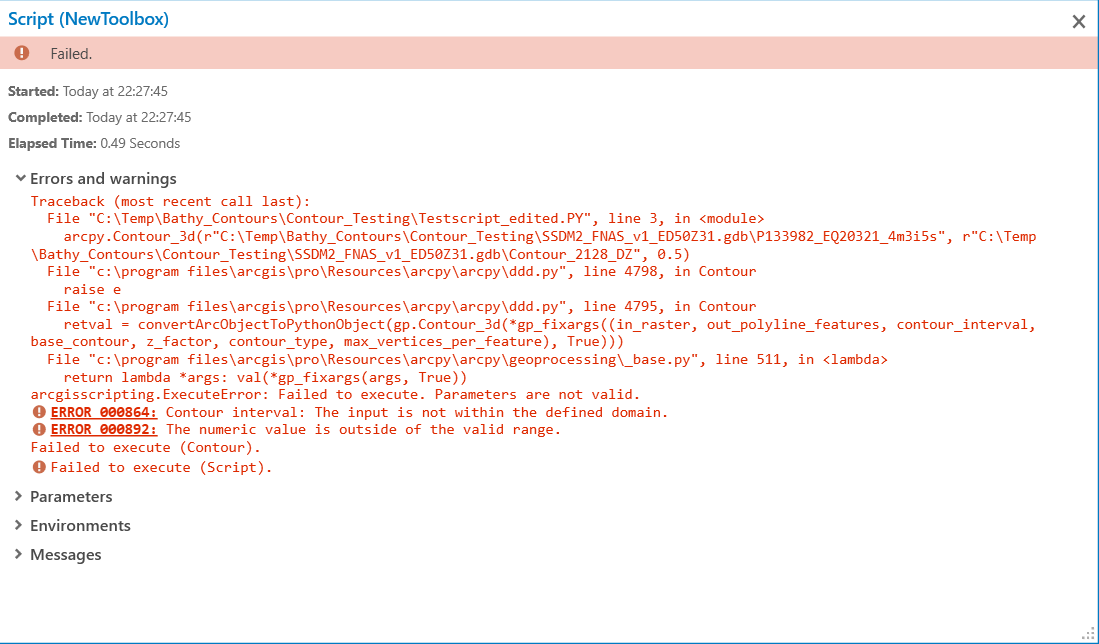 I tried as well with ArcGIS Pro 2.5, changing the windows regional settings for comma or dot, changing language settings, changing settings in ArcPro, changing script extension from .py to .PY, setting up new ArcPro project from scratch, configuring new toolbox & new script, working with different input bathymetry rasters, different geodatabases, different disk/network locations, different pc's and even replacing the
C:\Program Files\ArcGIS\Pro\Resources\ArcPy\arcpy\ddd.py file, but nothing helped.
If you runned on the same problem or have any tips, please advice. Thank you!
8 Replies