New Contributor II
Mark as New

Bookmark

Subscribe

Mute
I have 570 ascii files with headers (example shown below). About 400 of them opens as ascii or I can convert to raster using arcpy 'AsciiToRaster'. But I have problem with coastal cells containing relatively large fraction of 'Nodata_value' cells.

I first thought it could be the format of nodata_values, but some files contain smaller number of nodata-values works, so this is probably not the case. The coastal cells I can open does not seem to have exact matching coastal line with the baseman. The coordinate system of the ascii data is JGD2011.
Anyone could advise what the problem is and how I could fix?
-----
NCOLS 225
NROWS 150
XLLCORNER 130.3
YLLCORNER 32.675
CELLSIZE 5.555555333335368e-05
NODATA_VALUE -9999
3 Solutions
Mark as New

Bookmark

Subscribe

Mute
Your A01-20-DEM5A.asc is corrupt. The header specifies NCOLS 225 and NROWS 150 which means you should have exactly 33750 (225x150) values in your asc file, but there are only 16063 values.
If I pad out the file so there are 33750 values, then the file will convert (but obviously is missing lots of actual data).
See below (I've used black to represent -9999, blue for data values and green for the padding values that I added just to demonstrate).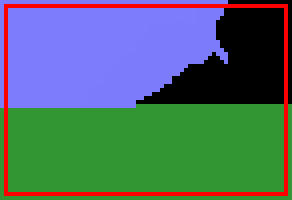 Mark as New

Bookmark

Subscribe

Mute
Have a look at "demtool" for converting Japanese GML DEMs:
Mark as New

Bookmark

Subscribe

Mute
One more option which works with ArcGIS Pros arcgispro-py3 python environment
Save and run the fgddem.py script from https://gist.github.com/minorua/4993166.
D:\Temp\jpgis> activate arcgispro-py3

(arcgispro-py3) D:\Temp\jpgis> python fgddem.py
No input files selected
=== Usage ===
python fgddem.py [-replace_nodata_by_zero] [-f format] [-out_dir output_directory] [-q] [-v] src_files*

src_files: The source file name(s). JPGIS(GML) DEM zip/xml files.

(arcgispro-py3) PS D:\Temp\jpgis> python fgddem.py -f GTIFF -out_dir . FG-GML-4930-01-20-DEM5A-20161001.xml
translating FG-GML-4930-01-20-DEM5A-20161001.xml
completed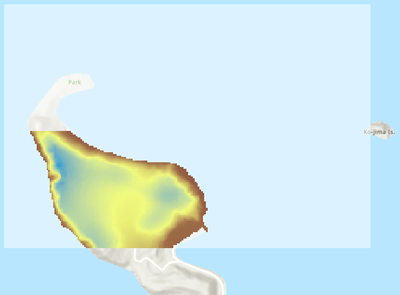 12 Replies