Regular Contributor
Mark as New

Bookmark

Subscribe

Mute

Email to a Friend
In a Notebook, "activeView" just seems to return None.
Is this expected or just a bug? Without the ability to affect the current map, it seems Notebooks are not very useful. Is there a workaround? Python windows are just a major pain compared to Notebooks.
Thanks
In ArcGIS Pro 2.8, this code works in a Python window but not in a notebook.
a = arcpy.mp.ArcGISProject("CURRENT")
v = a.activeView.camera
---------------------------------------------------------------------------
AttributeError                            Traceback (most recent call last)
In  [25]:
Line 2:     v = a.activeView.camera

AttributeError: 'NoneType' object has no attribute 'camera'
---------------------------------------------------------------------------
2 Solutions

by
jcarlson

MVP Notable Contributor
Mark as New

Bookmark

Subscribe

Mute

Email to a Friend
Gotcha. Yeah, Notebooks are really nice for developing ideas, you just happen to have found one of the spots where it won't work. What's especially odd is that if you have other panes open like Contents and Attributes, they will continue to refer to the last active map view even if the focus is on a Notebook window.
That said, if you add a script tool and just keep an external IDE open to edit it, you can still do a decent job of "debugging", even if it's a bit clunkier.
Alternately, you can use arcpy.mp to explicitly reference a MapFrame in a layout. You can activate the frame so that it behaves like a standard map view, enabling all your editing tools, etc.. You should be able to do all your work from the Layout view if you went that route.
- Josh Carlson
Kendall County GIS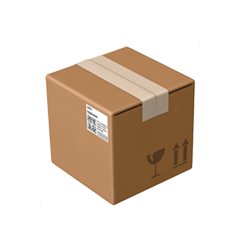 by
DannyMcVey

Esri Contributor
Mark as New

Bookmark

Subscribe

Mute

Email to a Friend
FYI This has been fixed in ArcGIS Pro 3.0. A notebook opened alongside a map now works like the python window, allowing access to the open map through "activeview" as described above. The enables all kinds of fun interaction between the two.
8 Replies