Mark as New

Mark as Read

Bookmark

Subscribe

Email to a Friend
Did you know that Esri offers a method for developers to create custom applications that can support the international standard of S-57, also known as ENCs. If you have ever been asked to create an application and one of the requirements was to render data offshore, then this might help you.
The HydrographicS57Layer is a Runtime class that allows you to visualize ENC data (aka. Electronic Nautical Charts or S-57 data) directly inside the app that you build. This could come in handy when your end user will be working offshore and needs basemap content that the ArcGIS Online Bamemaps cannot provide. When rendering the ENC data you'll benefit from our support of the S-52 symbology standard, meaning it will be similar to what you might see on the bridge of a ship when navigating about the sea.
If you're curious about the HydrographicS57Layer check out more information here on the developers.arcgis.com page. If you are wondering, what is this ENC data I speak of, or where can I even find this kind of data? We have a couple of options for you. In the US, NOAA offers a large number of ENC datasets to download right from their website (for free). In addition, ArcGIS offers a solution that can create ENC data, called ArcGIS for Maritime: Charting. Feel free to check out some of my other posts to see how to create ENC data in ArcGIS.
Check out the quick snapshot I took this morning of a Runtime sample visualizing ENC data below.
Happy Developing!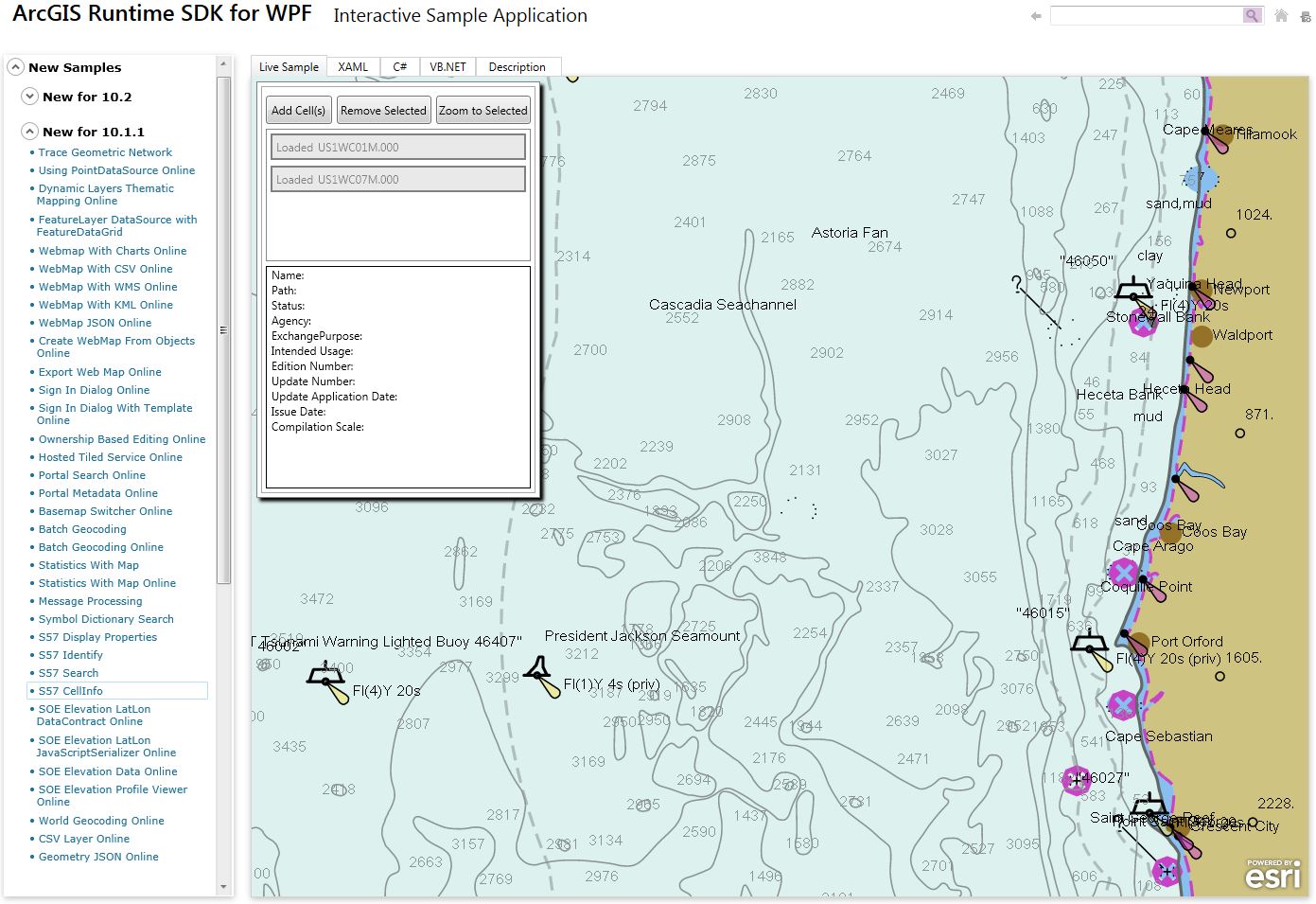 You must be a registered user to add a comment. If you've already registered, sign in. Otherwise, register and sign in.