Webinar: Hydrospatial Infrastructures: The New MSDI
Published on
‎01-28-2021
09:39 AM
by
KelleyArroyo

|
Updated on
‎01-28-2021
11:26 AM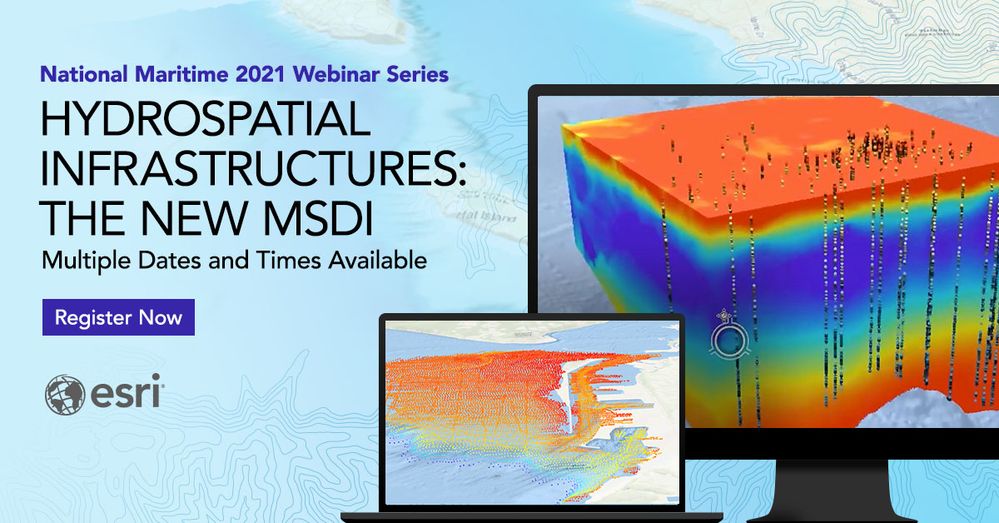 Learn how new technologies and standards work best in hydrospatial systems to organize data, create information products, and support decision-making anywhere and at any time through sensors, artificial intelligence, and experts far apart from each other.
This webinar will cover the following:
How to work with voxels and do multidimensional analysis
Taking advantage of the Internet of Things (IoT) and big data using software as a service (SaaS) for mapping and analytics
How to quickly create effective web services
The role of the IHO S-100 series
Two dates and times available!
February 16, 2021 | 7:00 p.m. (PST)
February 17, 2021 | 7:00 a.m. (PST)
---
Event has ended
You can no longer attend this event.
Start:
Wed, Feb 17, 2021 07:00 AM PST
End:
Wed, Feb 17, 2021 08:00 AM PST
0 Comments