Not applicable
Mark as New

Bookmark

Subscribe

Mute
...Taunya Kidd.
I am a Traffic Safety Analyst for the Arkansas Department of Transportation.
We have recently created a query tool that allows stakeholders to explore crash data and perform their own analysis. We are developing a collection of gis based web applications and #operational dashboards for various areas of emphasis that will be curated and published as a #storymap to make the crash data and query tools available to the public.
My background is in Emergency Management, but I shifted my focus to GIS after learning of ESRI products and developing maps and applications for several state and national emergencies. My underlying interest is simply finding ways to improve processes and systems. GIS products are often the first and best solution to streamlining workflows, increasing efficiency, and ensuring quality. ESRI offers a tremendous amount of training and support for those, like me, that don't have a formal education in a related field.
ONE of my favorite places: 35.5131603,-91.9968351
Arkansas is a beautiful state, full of opportunities to enjoy the outdoors. It has been a long, hot summer and one of my favorite places to visit is the JFK Park on the Little Red River. The water is ice cold and the trout are plentiful.
3 Replies

Regular Contributor
Mark as New

Bookmark

Subscribe

Mute

Esri Regular Contributor
Mark as New

Bookmark

Subscribe

Mute
Hi Taunya,
Nice work on your introduction

and welcome to GeoNet!
As you continue working on your GIS projects, here are a few places to stay connected to for updates and discussions:
Operations Dashboard for ArcGIS‌
Departments of Transportation‌
Considering your special interest in workflows and processes, you might want to share some of your lessons learned and tips in a blog in GeoNet. For information on how to blog or create content, see our GeoNet Resource Hub for more information.
For continued learning, Esri Training is a great place to follow for the latest webinars and learning opportunities.
Optimize your news and e-mail preferences to keep up with activity.
Thanks for sharing your favorite place with us!
Cheers,
Leslie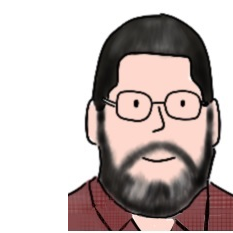 Regular Contributor
Mark as New

Bookmark

Subscribe

Mute
Welcome, that location would have been a nice to know 2 years ago when you guys hosted GIS-T.
I would be interested in seeing what you guys are creating. While I spend most my time with LRS data, I have been spending some time in in traffic safety space so we can better serve that group.
Another space to watch is Roads and Highways User Group (RHUG)