New Contributor III
Mark as New

Bookmark

Subscribe

Mute

Email to a Friend
Hey guys. I am looking for a way to represent multiple values for the same point. For example on a single point it is recorded that it experienced flooding and drought. In the my there are 5 values that can be selected and any combination can be selected. I am looking for a way to map the values. I currently have an idea to map it using progressively smaller circles (see screenshot). The problem with this is it over represents the impact of larger circles but under represents the smaller ones. Does any one have any ideas of how to map all these values on the same map?Thanks a lot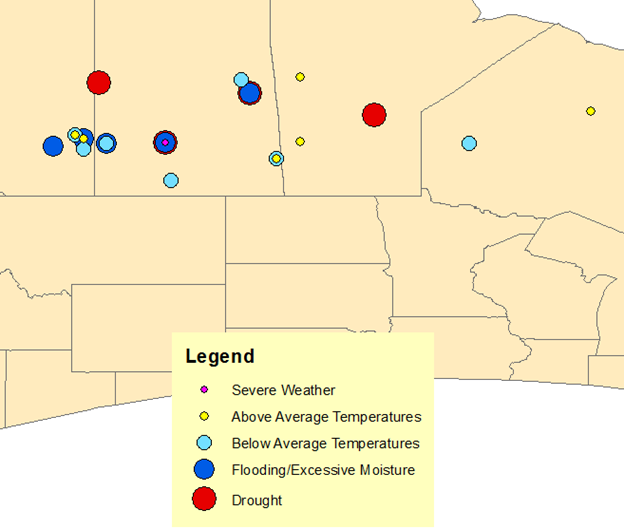 1 Solution

Frequent Contributor II
Mark as New

Bookmark

Subscribe

Mute

Email to a Friend
You are limited to using up to 3 attributes to symbolize on.
A different option for making symbols and not using the labels I used is to create a symbol attribute.
Then if you have up to five possible attributes to symbolize off do a query to calculate which combination a single point is. Granted that is up to 120 queries.
Another option. create a symbol attribute that is a text field.
Now lets say your 5 attributes are att1, att2, att3, att4, and att5
Do a field calculation on the Symbol Field
[att1] & ":" & [att2] etc all the way to [att5]
You will now have a single field that will represent the five values. You may end up with dozens of symbol combinations but it is easier than doing 120 queries.
5 Replies