Mark as New

Mark as Read

Bookmark

Subscribe

Email to a Friend
New Learn Lessons
A Learn Lesson
is a step-by-step tutorial that uses a real-world scenario to
introduce key ArcGIS tools and workflows. Here's a roundup of new lessons in the Learn ArcGIS Gallery that have appeared in the last month.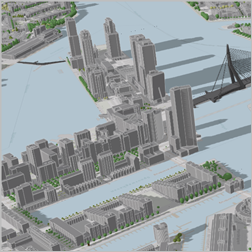 In this lesson, as the GIS data manager for the city of Rotterdam, Netherlands, you will build a 3D scene representing the Rotterdam city center. First, you'll create an empty local scene in the Netherlands national coordinate system in ArcGIS Pro. Then, you'll add a basemap, elevation information, and features, such as buildings, bridges, trees, and street lamps. Finally, you'll publish the scene to ArcGIS Online. By the end of the lesson, the scene will be ready to use as a web-browser accessible backdrop to visualize any newly planned construction project.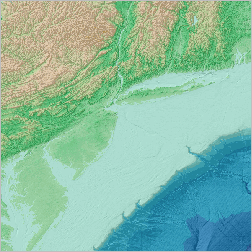 In this lesson you are a student at the beginning stages of a research project studying the ocean floor off the East Coast of the United States. Before you can begin your analysis, you need to compile data. You'll visit a variety of online data portals to find different bathymetric datasets. You'll add this data to an ArcGIS Pro project both as services and as downloaded files.
When you're done you'll have an ArcGIS Pro project set up with useful datasets for the rest of your research. Along the way, you'll learn where and how to acquire bathymetry data, different data types used in oceanography, and how to add them to maps in ArcGIS Pro.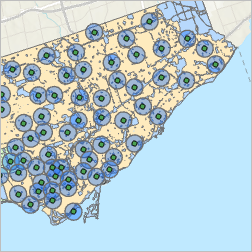 Python scripting can be used to automate workflows in ArcGIS Pro. Notebooks, included with ArcGIS Pro, are a good environment for writing Python code. In this lesson, you will write code to find areas with low access to fire department services. You will learn some of the basics of Python syntax. Code written in a notebook can be exported to a Python script, which be opened, modified, and run outside of ArcGIS Pro.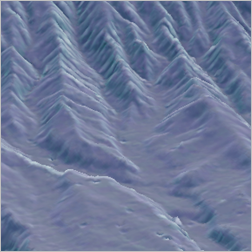 Being able to map, measure, and visualize bathymetric data is vital to managing resources in the ocean and coastal environment, where myriad activities occur with potential for conflict, including offshore energy (fossil fuels as well as harnessing sustainable wind, tide, and wave energy resources), seabed mining, national security, maritime transportation and fishing activities. In this lesson, you'll gain skills creating maps and making measurements of bathymetric terrain in both 2D and 3D. You'll also create and export a short animation of the canyon.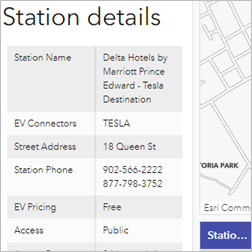 In this lesson, you'll build an interactive dashboard that allows users to find charging stations for electric vehicles in Canada. As electric vehicles become more popular, knowing where charging stations are is important. Having sufficient access to stations can help make the decision to shift to an electric vehicle easier. It's also important to know that you can rely on access to stations when traveling. When it comes to finding charging stations, you don't need to see every location, only the ones that are relevant to your location and your vehicle. You'll configure the dashboard so users can filter the data to the province, city, and connector type that they need.
New Learn Paths
A Learn Path is sequenced set of resources for learning about a particular topic. Here's a roundup of some new paths in the Learn ArcGIS Gallery that have appeared in the last month.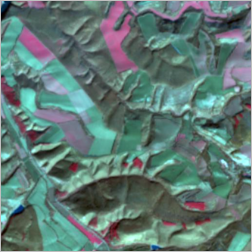 Use ArcGIS Image for ArcGIS Online to host, analyze, and stream imagery and raster collections in the cloud.
You must be a registered user to add a comment. If you've already registered, sign in. Otherwise, register and sign in.