Occasional Contributor II
Mark as New

Bookmark

Subscribe

Mute
I've created a spatial view in SQL Server 2014 in an enterprise geodatabase. When viewing this view in ArcMap, it acts as if it is in a non-spatial database (However, the database is enabled as enterprise geodatabase).
When adding this view to the dataframe, it asks about the ObjectID field, despite the fact that this filed is already available.
Moreover, all the enterprise management tools are greyed out (register as versioned, add global IDs,…..)
What might be the issue here?
This is better elaborated with the screenshots below,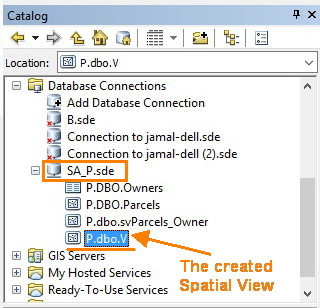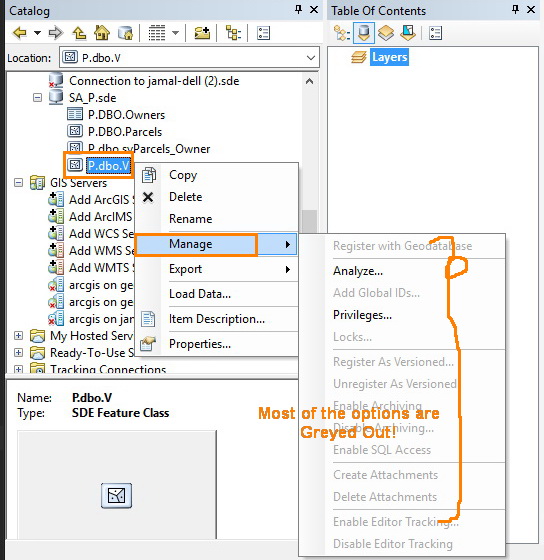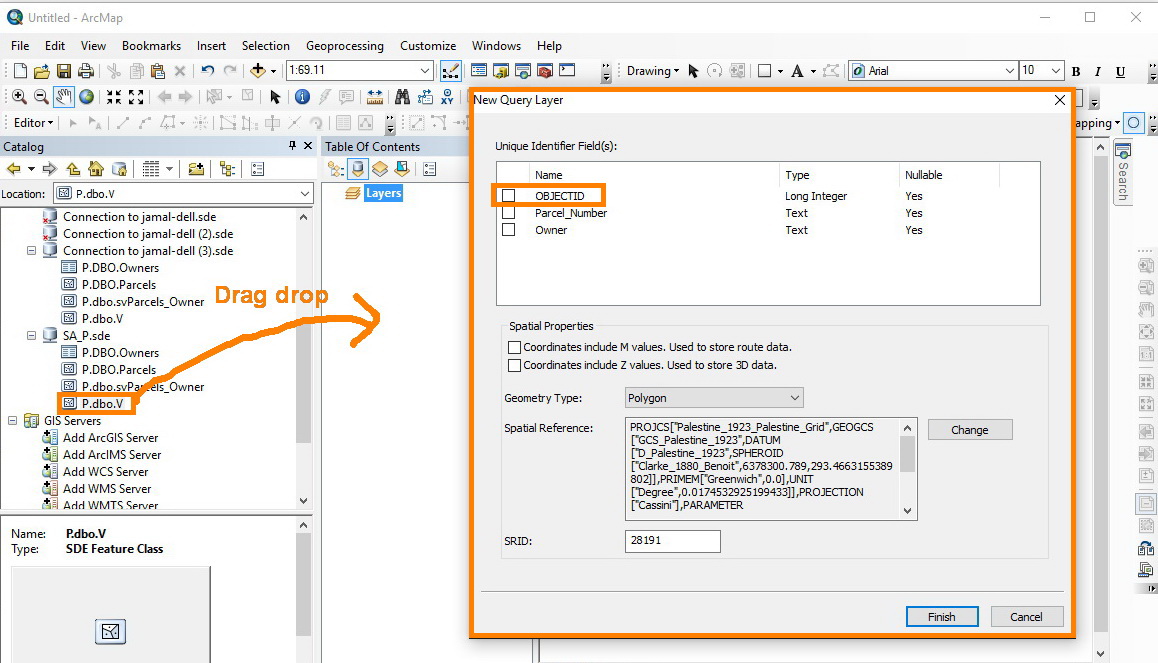 Any help is highly appreciated
Best Regards,
Hani
1 Solution

by
VinceAngelo

Esri Esteemed Contributor
Mark as New

Bookmark

Subscribe

Mute
That error can also sometimes mean that the needed .Net Framework and/or C++ runtime libraries are not installed. But adding the install directory to the path is a good start.
Since a Direct Connect is required, it will also be necessary to set the SDEHOME environment variable to the install directory.
Using batch scripts is the easiest way to get there:
set SDEHOME=D:\Esri\arc102admin64-rel2\arcsde
set PATH=%SDEHOME%\bin;%PATH%

set SDEUSER=tableowner
set SDEINSTANCE=sde:sqlserver:servername
set SDEDATABASE=databasename

sdelayer -o register -l viewname,geomcolumn -e na+ -t GEOMETRY -R srid_of_base_table -C objectid,USER

Do NOT use 'sdetable -o create_view' -- ALWAYS define the view with SQL (or the Toolbox tool), then register it afterwards with 'sdelayer -o register'. Be sure to use a sensible name ("V" does not qualify, though "somedescriptivename_v" would).
Note: It's still possible that a 10.2.2 client will not be able to connect to SQL-Server 2014.
- V
16 Replies