New Contributor
Mark as New

Bookmark

Subscribe

Mute
how to copy sde database and schema to File GDB. I did export the sde ..but when i view my attribute table, the details are missing
3 Solutions

Esri Contributor
Mark as New

Bookmark

Subscribe

Mute
Hi YeshiWangchuk,
To copy sde database and schema to file gdb, you can base on this doc
There are a number of reasons and multiple workflows available for making copies of a geodatabase. Here are a few common cases.
Make a simple copy of a geodatabase, for example, to copy a file geodatabase.
Make a copy of a geodatabase from one type to another, for example, to copy an enterprise geodatabase to a file geodatabase.
Users need to make replica copies to use in version-based workflows and replication scenarios. For example, multiple offices in an organization may be geographically distributed, and each requires a synchronized (up-to-date) copy of the geodatabase. Perhaps each office maintains data for its geographic region and periodically shares its updates with other offices. In this case, you will use geodatabase replication. This set of capabilities provides tools for working with distributed enterprise geodatabases. See Understanding distributed data for more information.
Hope this help you,
Best regards,
Fred

New Contributor III
Mark as New

Bookmark

Subscribe

Mute
Hello YeshiWangchuk,
I would like to kindly offer my workflow for this as we use it to decommission our SDE's, but keep backups in file .GDB's.
Export XML Workspace Document—Help | ArcGIS for Desktop
You export it as an XML Workspace document. This workflow will maintain the schema of the SDE, and can be imported into a file .GDB.
Please have a lovely day, and I hope this helps!
Sincerely,
DS_GIS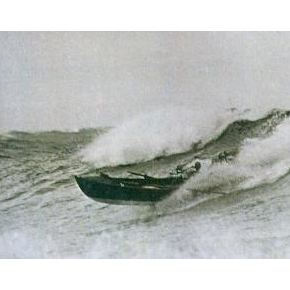 by
DavidHoy

Esri Contributor
Mark as New

Bookmark

Subscribe

Mute
Hi YeshiWangChuk,
what you are seeing is a field that has an associated Domain, but some of the actual data values in your table are not valid codes for the Domain. ArcGIS cannot find a Description, so just shows the code value.
It is a bit odd, if you have used any of the techniques described above to copy data from Enterprise Geodatabase to File Geodatabase, the associated domains would have come with it.
Is it possible some other edits have happened after transfer? - or do you see the same behaviour when you look at the class still in the Enterprise Geodatabase (using ArcGIS tools)?
4 Replies