New Contributor
Mark as New

Bookmark

Subscribe

Mute
I'm encountering a very peculiar bug in ArcMap 10.5. I have an mxd I created as part of a large project, and when I attempt to save edits to a feature class from the project's file geodatabase ArcMap freezes every time. Initially I suspected that either my mxd or geodatabase had been corrupted, but I can successfully save edits to shapefiles from different directories in the same mxd AND save edits to feature classes from the same geodatabase in different mxd's. Perhaps it's something about the particular combination of layers that are added to the dataframe? I really don't know. Everything is in the same projection and I haven't encountered errors running any other tools or processes. Without success, I've tried:
clearing the geoprocessing history and image cache
compacting the geodatabase in ArcCatalog
running MXD Doctor on the map file
copying the geodatabase and changing the data source to the backup
copying the data frame from the original mxd to a new map and editing in that window
whitelisting the directory the geodatabase is stored in in my antivirus (Windows Defender)
Any ideas would be much appreciated. Thanks!
2 Replies

MVP Esteemed Contributor
Mark as New

Bookmark

Subscribe

Mute
create a new geodatabase and copy the features to it, but don't do this in the existing problem that you are having problems with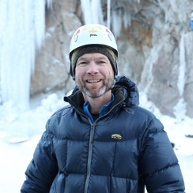 Esri Notable Contributor
Mark as New

Bookmark

Subscribe

Mute
Something else to try - rename the ESRI folder in the C:\Users\<user profile>\AppData\Roaming and C:\Users\<user profile>\AppData\Local to ESRI_old. You'll lose any ArcMap customization you've done but it will reset ArcMap.