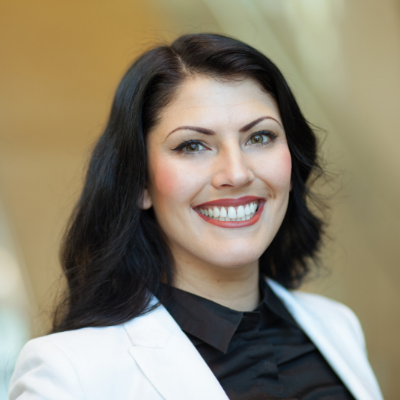 Mark as New

Mark as Read

Bookmark

Subscribe

Email to a Friend
As a young professional myself, finding creative ways to "stick out from the rest" to potential employers was always top of mind. This meant having a near perfect resume and cover letter contextually AND visually. This is a lot of pressure! That said, finding creative ways to present your resume, cover letter, portfolio or biography is a necessity. The solution? ArcGIS StoryMaps!
ArcGIS StoryMaps is an Esri product used to tell remarkable stories incorporating custom maps that inform and inspire. Many students and educators use it as a resource to give presentations instead of the standard PowerPoint, Microsoft Sway, or Prezi.
Here are a few ways to stick out from the crowd using ArcGIS StoryMaps:
Map out your academic journey explaining milestones throughout
Create a personal or biographical journey in a visual way
Map out your resume, pinpointing various job roles with descriptions, videos and/or images
Showcase your portfolio of work from your undergrad, graduate studies, or internships
ArcGIS StoryMaps is increasingly becoming a preferred tool to digitally present information in a storytelling format while illustrating spatial relationships to potential employers. Here are a few benefits:
You'll display your knowledge and use of a web GIS tool to potential employers
Demonstrate your creativity by taking a traditional text-based format and transforming it into a digitally, interactive story
Provides you the opportunity to share your ideas and concepts through multimedia elements such as maps, videos, pictures, and text
Keeps you up to date on the resourcefulness of digital mapping tools
8

Real Life Examples
For inspiration and reference, here are 8 examples of others using ArcGIS StoryMaps to compile their resume or portfolio I referenced from this blog post written by my colleague Dr. Joseph Kerski.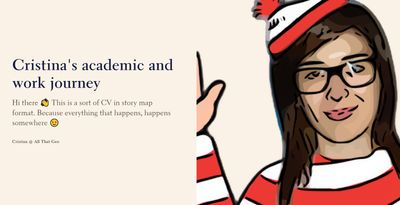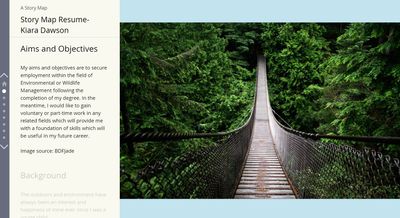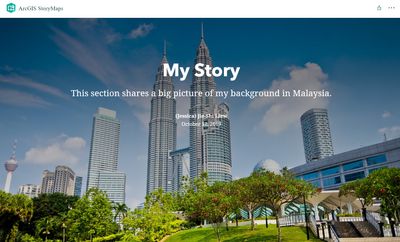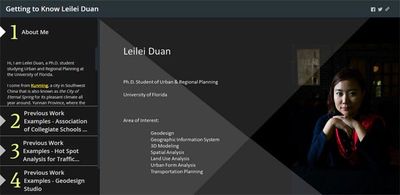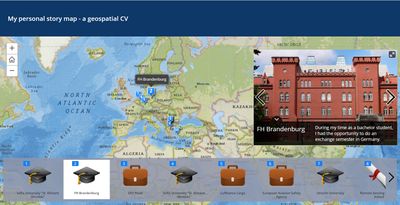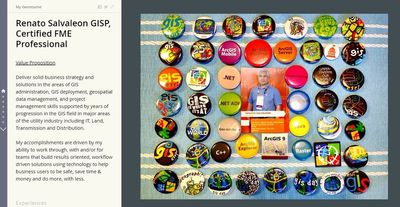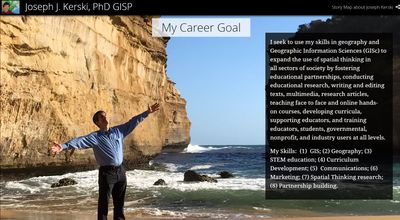 How can I get access to ArcGIS StoryMaps?
Your school, college, or university most likely has access to Esri GIS software. ArcGIS StoryMaps are included in your university license. Find out who your university ArcGIS Administrator is and ask to be a named user in your university ArcGIS Online organizational account. Then, go to the ArcGIS StoryMaps website and use your university credentials to sign in and start creating. If you don't know who the administrator is, email highered@esri.com.
If you are outside a university, visit the ArcGIS Develop website and sign up for a free developer account. With a developer account you can make story maps.
Here are some tutorials to help guide you through creating your own story map:
Check out the Map Gallery to view more examples from the ArcGIS StoryMaps Community.
You must be a registered user to add a comment. If you've already registered, sign in. Otherwise, register and sign in.