New Contributor II
Mark as New

Bookmark

Subscribe

Mute
Hello, I am having trouble simplifying many high resolution polygons into something remotely aesthetically pleasing for a small scale map.
I am specifically trying to get polygons for the US National Forests to look more aesthetically pleasing at a national scale (around 1:6,000,000 or 1:10,000,000). The problem is, the data US Forest Service provides is extremely high resolution and there are many many little pits and gaps in the national forests as well as complicated serrated edges.
I've tried several different tools and combinations (smooth polygon, simplify polygon, aggregate polygons), and none really give a good result. All leave the countless pits and holes in the polygons. See below for some example screenshots.
I understand I'll probably have to combine multiple tools to achieve a nice result, but I was wondering if anyone had any suggestions on how to go about doing this. Also, it's important to note that many polygons will share borders. If possible, I'd like shared borders to be simplified in the same way so that the end result will have identically simple-shared borders between the same polygons. (I believe this concept is preserving topology?)
Thanks for the help!
Raw national forest data. Way higher resolution than what's needed.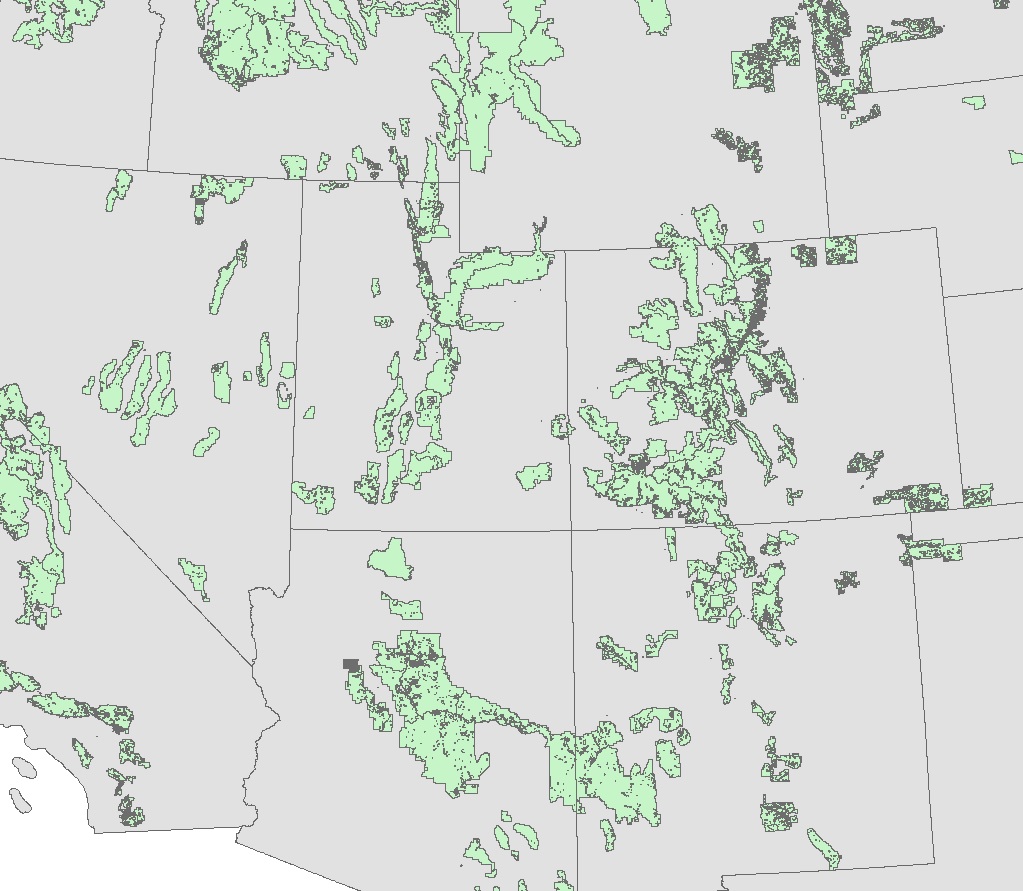 Bad results from Simplify Polygon, max offset way too high. Note how the tiny area and pits still get left in. I'm not sure why this is.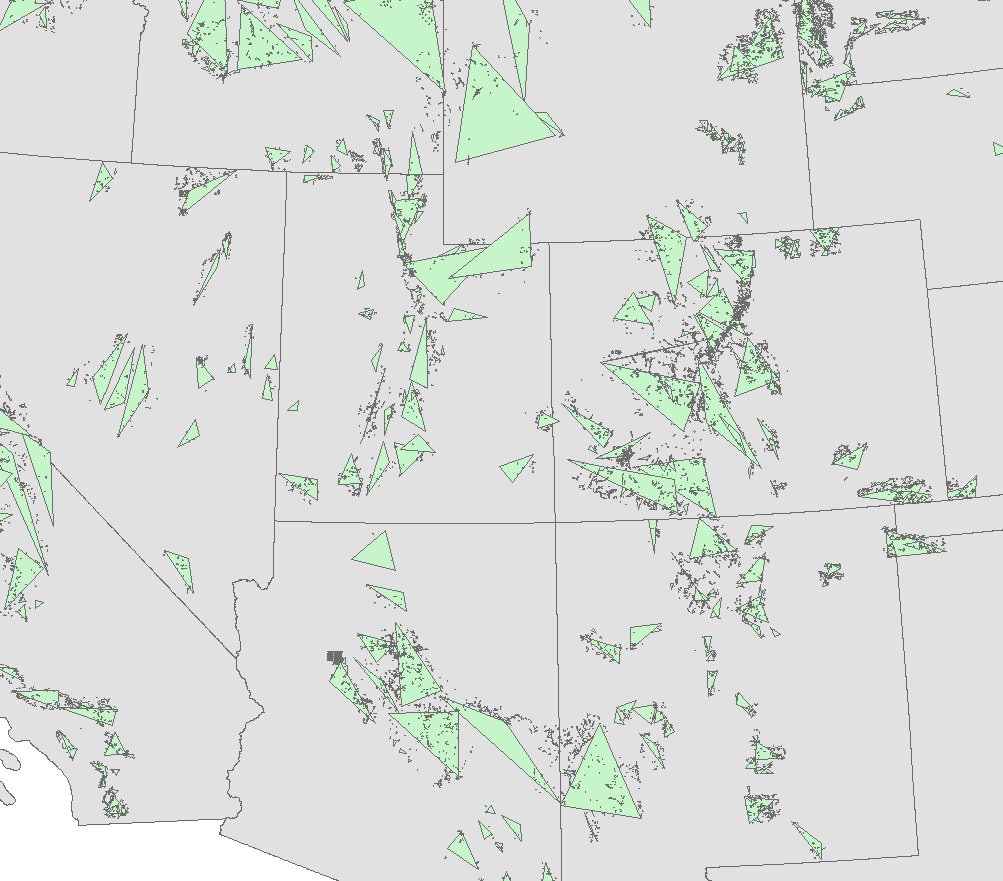 The "best" results I could get from the simplify polygon tool... Max offset was at 0.5 mi. This was an... "alright" result for the overall shape, but the tool still leaves the polygon littered with pits and other tiny polygons.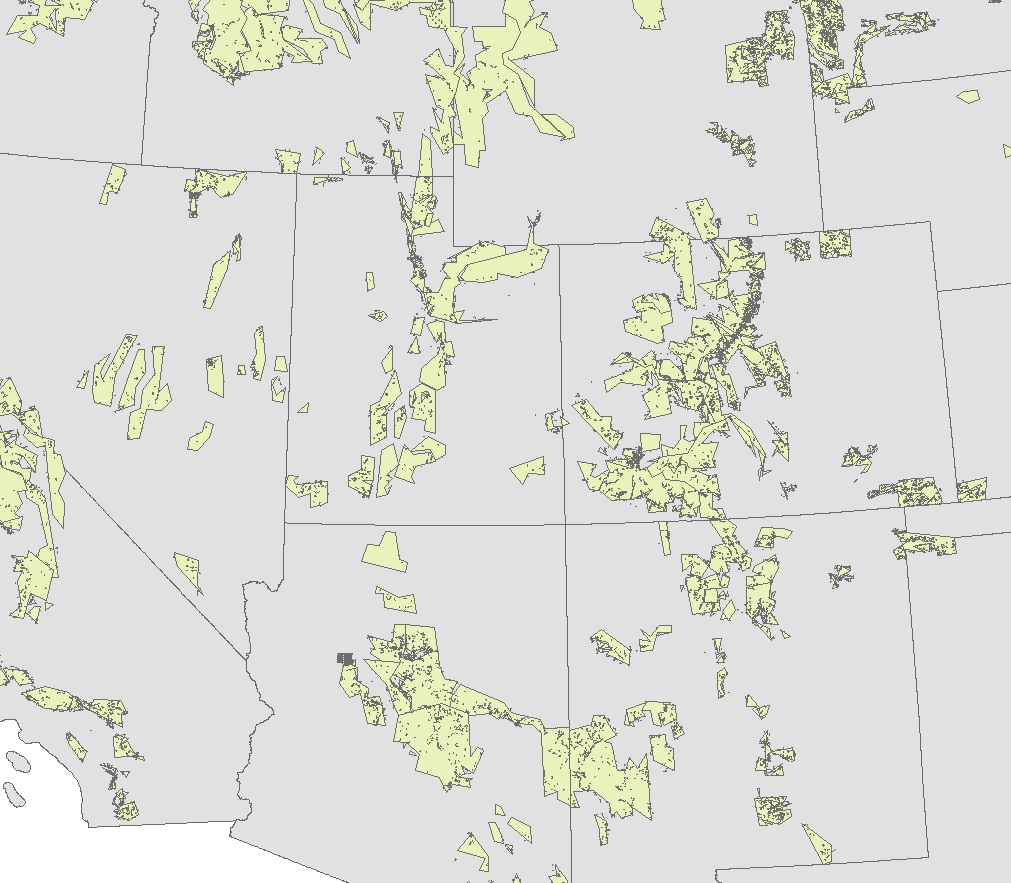 1 Solution
Mark as New

Bookmark

Subscribe

Mute
1 Reply
Mark as New

Bookmark

Subscribe

Mute