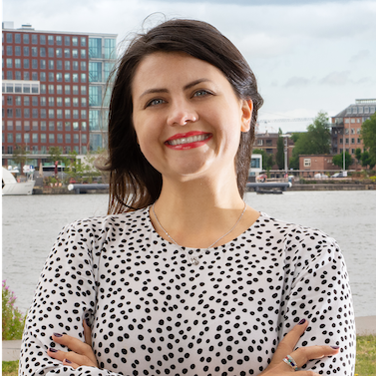 Mark as New

Mark as Read

Bookmark

Subscribe
By Anastasiia Savchenko and Tom DeWitte
The summer is done, and the falling leaves are hinting that winter is coming. But progress on the District Heating and Cooling (DHC) data model continues its steady pace to completion.
Since the late August release of beta 1, we have been working towards a mid-October release of beta 2. This will be the final beta before the release of version 1 later this year. With beta 2 the data model is feature complete, and many of the lessons learned from testing have been incorporated. Overall, this effort is on track to be completed before 2020 ends.
Here is a brief summary of what's left to be accomplished prior to the release of version 1.
Data Model
During the month of September testing was performed to check the ability to create and maintain information managed with the data model. More challenging was the testing to verify that the structure network defined for this data model could be loaded into existing Esri Utility Network data models for water, electric, and gas. Issues identified by these rounds of testing have been incorporated into the beta 2 version of the data model. Beta 2 is feature complete. No more modifications other than corrections identified thru testing are planned before the final release.
Data Dictionary
Writing a data dictionary is not fun, but it is very important to explain the what, the how, and the why of the data model. Work on the data dictionary has been ongoing and is currently about 66% complete.

This data dictionary will include a description of each feature class subtype layer. For each subtype layer, a full description of each attribute that is appropriate is provided.

Additionally, the data dictionary will include a listing and description of each attribute rule that is to be included with the data model.
Sample Data
The sample dataset continues to evolve. More detail has been added as well as continual cleanup of the pipe system connectivity.
If you would like to see the sample data in action, click on the link below to see a Storymap containing interactive 2D and 3D maps:

Symbols
As this data model nears completion there is one more outstanding task. This is the task to create an iconography-based symbology style set specifically for this data model. Being an iconography-based symbol means, no alphanumeric characters. The goal is to use universally recognized images to represent each unique type of asset. These types of symbols can be used world-wide regardless of the native language.
Test Drive
If you are interested in reviewing and testing this data model, you can download the ArcGIS Pro 2.6 compatible asset package from here: https://community.esri.com/docs/DOC-15522-district-heating-and-cooling-data-model-beta-2
If you are interested in deploying this data model to support your system or record needs, please let us know. You can contact us via geonet or directly via email: tdewitte@esri.com, asavchenko@esri.com .
You must be a registered user to add a comment. If you've already registered, sign in. Otherwise, register and sign in.