Esri Regular Contributor
Mark as New

Bookmark

Subscribe

Mute
Question:
We've had several clients recently using ArcGIS Desktop 10.8.1 with an enterprise geodatabase upgraded to 10.9.1.
Is there an official list of functionalities that are not supported, will not work with this combination???
I've heard anecdotally that editing geometric networks using ArcGIS Desktop 10.8.1 and a 10.9.1 geodatabase is NOT supported.
But our users have tried it and have thus far not encountered issues.
Another client is concerned about topologies they are using.
Is there an externally facing documentation page, like a "What's New in 10.9.1" page or Deprecation Notification page we can point users to???
Answer:
1. Client and geodatabase compatibility
https://pro.arcgis.com/en/pro-app/latest/help/data/geodatabases/overview/client-geodatabase-compatib...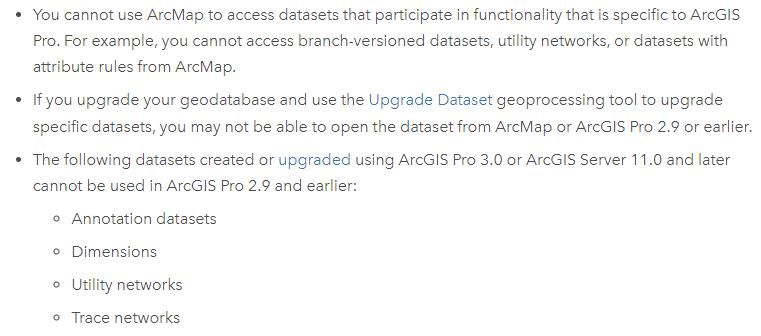 2. support.esri.com Deprecation FAQ Article - old releases
FAQ: What are the deprecation plans for ArcGIS products? (esri.com)
3. Deprecation FAQ has moved
Going forward use the Esri Support Product Pages https://support.esri.com/en/Products
choose the product and click the "Deprecation" icon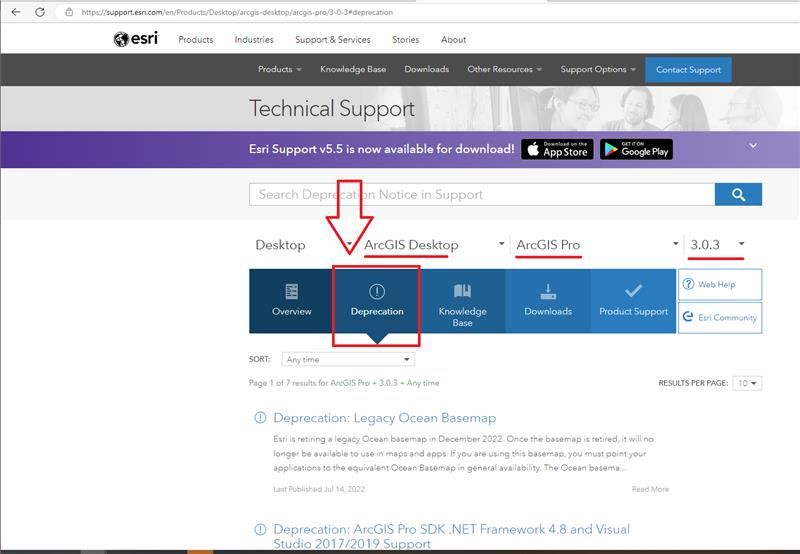 | Marcelo Marques | Principal Product Engineer | Esri |
| OCP - Oracle Certified Professional |
0 Replies