New Contributor II
Mark as New

Bookmark

Subscribe

Mute
Hello all,
As stated im having troubles making an address locator to show land ownership
1 company owns 4000+++ peices of land which i have on an excell spreadsheet broken town to Township Range Section
i have the state sections breakdown date
the table looks like this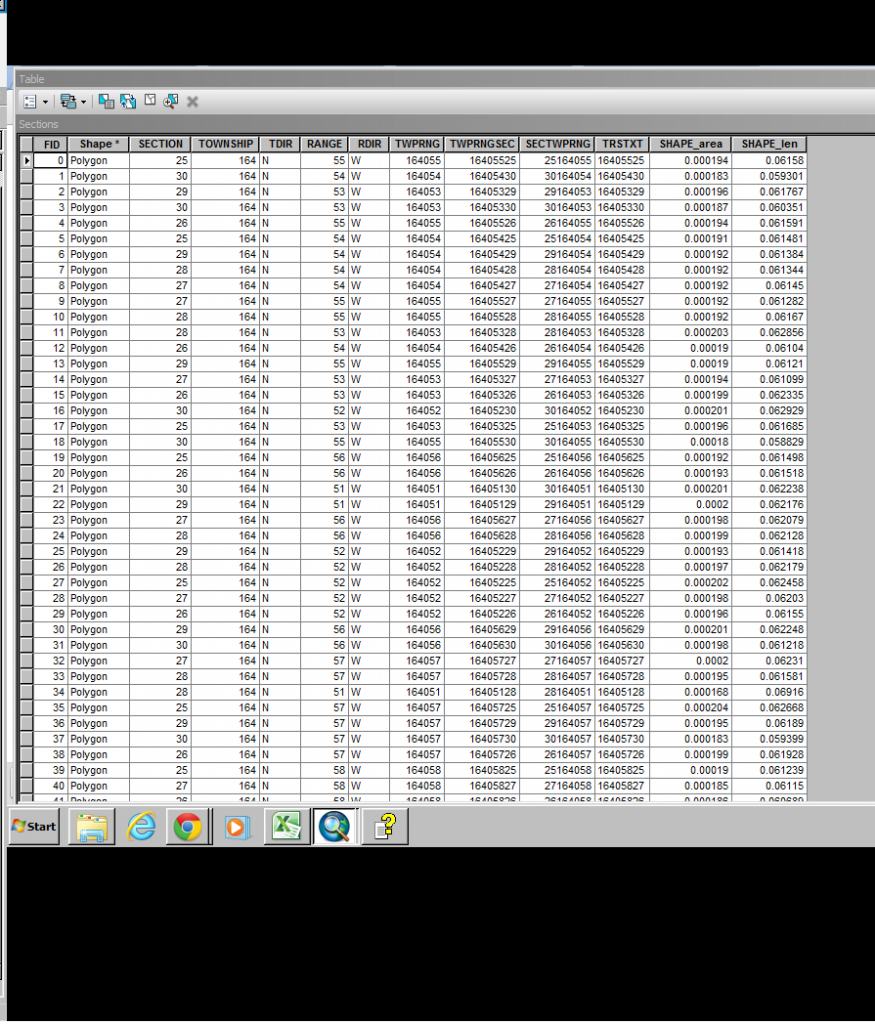 but im stuck at this.
Im guessing i need to add an alia refrence data of my collected data from my spreadsheets but im unsure how to arrange that and if i can just add a excel file
1 Solution

MVP Honored Contributor
Mark as New

Bookmark

Subscribe

Mute
The new ownership shows up but doesnt display on the map?

is there a setting im unaware of?
Now that you have a successful join you have to use the joined fields to change the layer properties to use them. You could change the Label tab settings to display owner names from the joined fields or you could change the Symbology tab settings to show different fill or outline colors or hatch symbols based on different ownerships using a Categorized symbol legend list. Your owner table is only township/range/section data, which the Section table already had. So the owner table may needs more fields about the owners to be useful for making the layer show ownership information.
Since the ownership was all for one company then you could make the Symbology Categories only show NULL values in the list for the TWPRNGSEC field with a background symbol for that value, and then assign a fill symbol intended for your company to the All Other Values option and rename that option with the Company name. You would have to have a field that had the company name in every record of the Company table to make the symbology work where the category list has the company name and the All Other Values option is showing a background symbol for lands not owned by the company.
Or else you could make a simple fill symbol for the whole layer and set a Definition Query tab to:
NOT JoinTable.TWPRNGSEC IS NULL
JoinTable is just a dummy name value. Use the field list to substitute the actual qualified join field name in the expression from the Joined table. This will filter the layer to only show sections that are actually in the table that the company owns. Then you would have to have the map showing an area where the company owns some sections and does not own other to see the full effect of those symbology settings. You could optionally use that expression to select company owned Sections with a Select By Attributes query also.
21 Replies