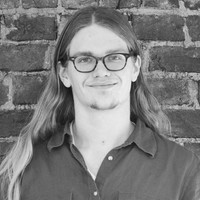 by
PhilipQueen

MVP
Mark as New

Bookmark

Subscribe

Mute
Hello,
I have an ongoing project that involves taking a table of Northing and Easting values, along with attributes, from a survey team and converting them to GIS points. To do this efficiently, I've formatted an Excel doc to match the fields of my Feature Classes, and when I get a new excel I run it through Excel to Table, Display X,Y for the Table, and then copy and paste from the resulting event layer into the corresponding Feature Class. All of the filled out attributes get transferred over without requiring manual entry, which is quite nice.
My issue comes with attributes that are not filled in. For some fields these come in as empty, and for others they come in as <Null>. There are two fields where it is important that they be <Null> and not empty, but these consistently come in as empty. I can't find any logic as to what is different, either in the Excel or the Feature Class, between the fields which come in in two different ways. I would like to be able to set up the Excel to ensure these two fields are converted to <Null>, without either me or the survey team having to input these <Null> values manually.
Does anyone have leads on how I can do this? Thanks!
4 Replies