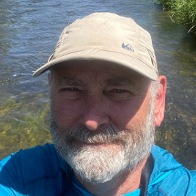 by
JoeBorgione

MVP Esteemed Contributor
Mark as New

Bookmark

Subscribe

Mute
A few days ago I posted Transformation from StatePlane NAD83 to WGS84 ; I ended up contacting tech support and they pointed me an on line doc that specifies which transformation option to use here in the lower 48.
My original confusion stemmed from a couple conversations with colleagues who just said: "I use the default when I project"
When you use the project tool, it does indeed provide a default transformation: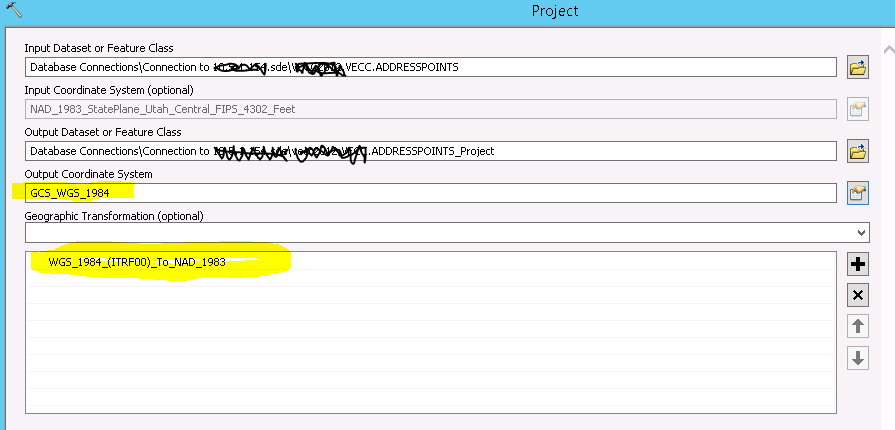 I read the default as wgs84 to nad83, not nad83 to wgs84.....
However, when you use a geoprocessing tool you can set your Output Coordinates Environment Setting. There is no default provided. I don't see the the one highlighted above in the pick list, only the ones mentioned in the tech paper sited in my earlier post: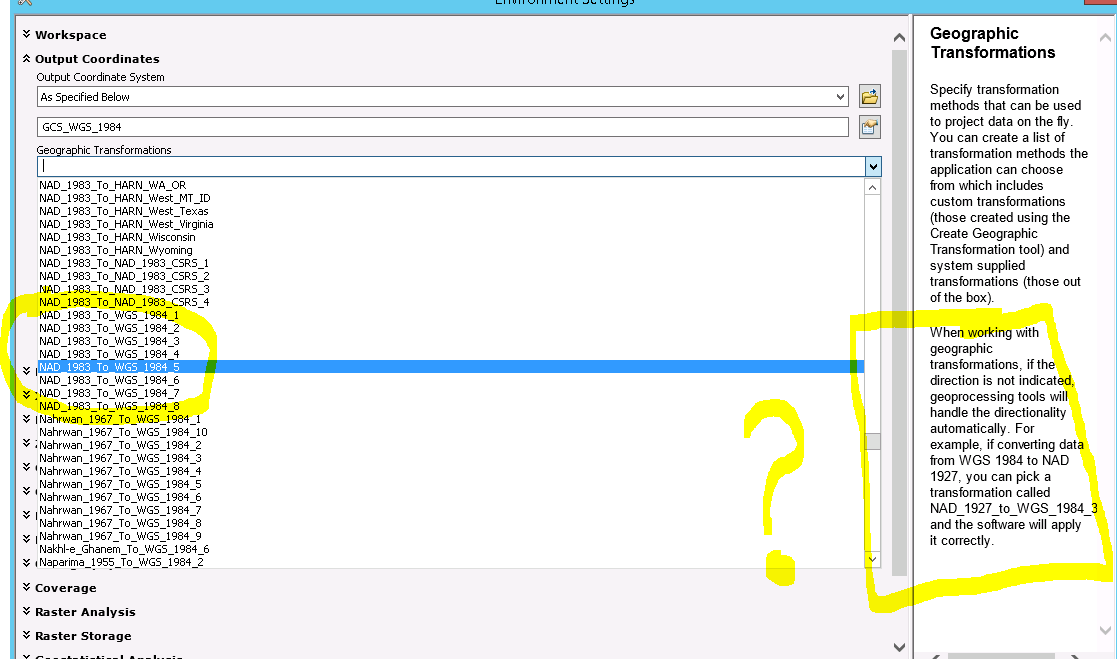 So at this point I'm right back to my earlier confused state....
That should just about do it....
1 Solution

Esri Notable Contributor
Mark as New

Bookmark

Subscribe

Mute
The Project Tool is giving a 'best' choice or a sorted list based on the data's extents and the transformation extents and accuracies. The geoprocessing environment list doesn't have access to your area of interest so just gives a list sorted by names.
I usually try to define transformation in the same "order" that the source document uses. In this case, the WGS_1984_(ITRF00) one came from National Geodetic Survey CORS website. It's technically ITRF00 to NAD83 (CORS96 or HARN, more or less) and time-based, but we drop the time-based portion of the transformation.
Depending on your version, you may have more recent ones like an ITRF2008 to NAD83 (2011).
Melita
8 Replies