Occasional Contributor III
Mark as New

Bookmark

Subscribe

Mute
Hello i have a point.shapefile with fields: FID:0123..., Shape:Points, CONTOUR:400, 401 etc, X, Y. I want to add x,y coordinates to attribute table from a mosaic, how can i do that?
I tried from field calculator the following script for X and Y fields at 'show codeblock':
Dim dblX As Double
Dim pPoint As IPoint
Set pPoint = [Shape]
dblX = pPoint.X
X=
dblX
but i have always an error 999999. I am using ArcGis 10.2.2. any suggestion?
1 Solution

Regular Contributor II
Mark as New

Bookmark

Subscribe

Mute
As Jake mentioned there are numerous different Geoprocessing tools that will do this depending on your own unique conditions....
Have you tried the most simple direct way? Right click on the field you want to populate on your attribute table and choose calculate geometry?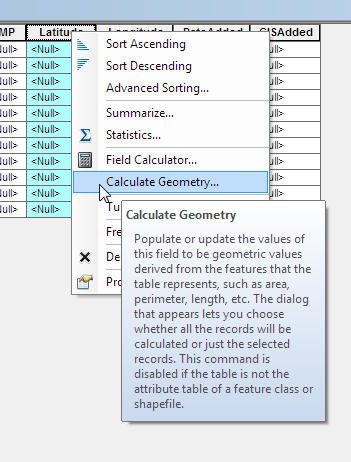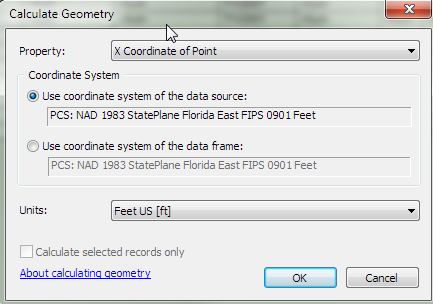 7 Replies