Occasional Contributor III
Mark as New

Bookmark

Subscribe

Mute
I just upgraded Chrome to version 51 (51.0.2704.63 x64), and now none of my WAB apps, even AGOL-based apps, will fully load. They partially load and the progress thingy just keeps spinning. On my server, WD 1.2 and 1.3 will load into Chrome and show apps, but none of the apps will load fully when launched. WAB Dev 2.0 will only partially load into Chrome, and no apps are shown. I can see that I am logged in to my organization's Portal, so that is not the issue.
Does anyone else see this? Is there some way I can configure Chrome 51 settings to allow WD 2.0 and apps to load fully?
All is normal with Firefox 46.0.1 and IE11.
My organization's default enterprise browser is Chrome, so if anyone upgrades to current version, they won't be able to use any of my apps.

Chrome 51 includes many security fixes:
1 Solution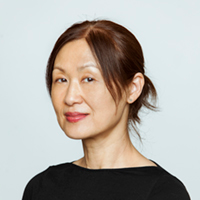 by
Jianxia

Esri Regular Contributor
Mark as New

Bookmark

Subscribe

Mute
Tom,
Chrome 51.0.2704.79 was just released for all users with a fix for this issue. Esri worked directly with Chromium product management at Google and has gotten this fix incorporated quickly into the update going out now.
Go to "Help > About Google Chrome" to force an update check and upgrade to this latest patch level. The previous version was 51.0.2704.63 and the fixed version is 51.0.2704.79.
Obviously, this is a temporary solution for Portal users since Chrome will make such changes down the road. The Portal team is working on the patches for 10.3 to 10.4 versions.
Thanks,
Jianxia
44 Replies