Occasional Contributor III
Mark as New

Bookmark

Subscribe

Mute

Email to a Friend
I created a map using AGOL WAB online and had the user embed the map the City's website. When the map is viewed on a tablet or phone, the locator defaults to the right side of the map as opposed to the left. When building a map and displaying on a PC, it defaults to the left side of the map? Is there something in the <iframe> tag that changes the location of the locator object? Here is the code:
<iframe width="940" height="600" frameborder="0" scrolling="no" marginheight="0" marginwidth="0" src="http://phoenix.maps.arcgis.com/apps/Embed/index.html?webmap=8ade120d5a374e399fd23be95de852a9&extent=..."></iframe><br /><small><a href="http://phoenix.maps.arcgis.com/apps/webappviewer/index.html?id=e91cf487650749499ee5ebef709d2ef0" target="_blank">View Mobile / Larger Map</a></small>
Nothing is jumping out at me as to why on a mobile device it would display differently?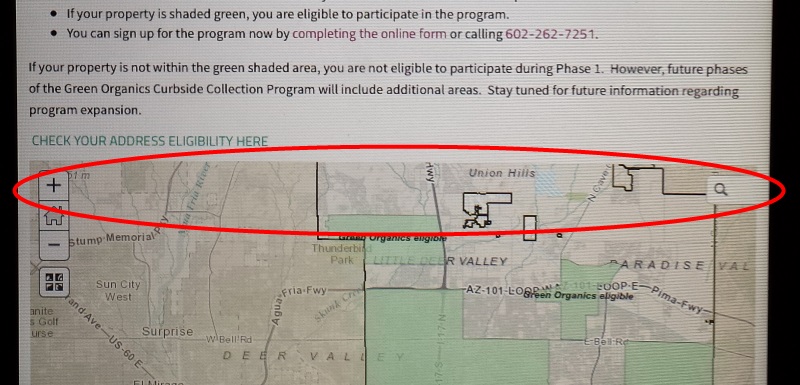 1 Solution

Occasional Contributor III
Mark as New

Bookmark

Subscribe

Mute

Email to a Friend
I got with ESRI support and this issue was submitted as an ''enhancement'' for future release.
4 Replies