New Contributor
Mark as New

Bookmark

Subscribe

Mute

Email to a Friend
We have a Survey123 form in production for reporting wildfires and other incidents responded to by NJ Forest Fire Service firefighters. There are multiple repeats in the form. The report is completed in phases, so each is retrieved from the Survey123 inbox following original submittal.
At first, we noticed that information submitted in a repeat wasn't populated in the form when previously submitted reports were retrieved from the Inbox. After some research, we found information about how to allow queries, updates, and new records within repeats using the "bind::esri:parameters" column in the form's configuration spreadsheet, and updated that field accordingly. The esri:parameters column is populated the same way for each repeat.

However, users are still experiencing issues pulling these related records back into the form. This issue is occurring inconsistently within the same report (some repeats come back in while some do not), and among reports (specific repeats come back into some reports but not others). Please refer to the images below for examples of successful (Actions Taken) and unsuccessful (Exact Incident Costs) queries of related records upon inbox retrieval. In the case of the Exact Incident Costs example below where the related records did not populate the form for this repeat, other repeats within the same report were populated.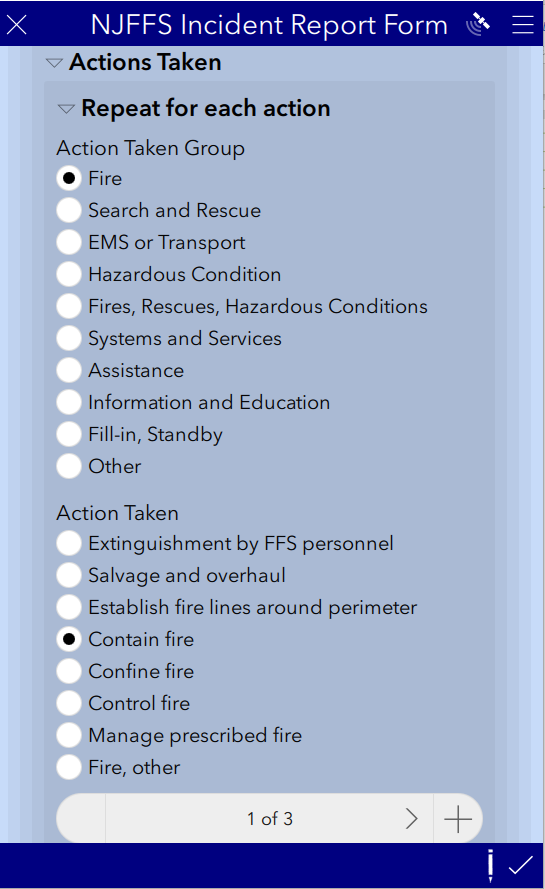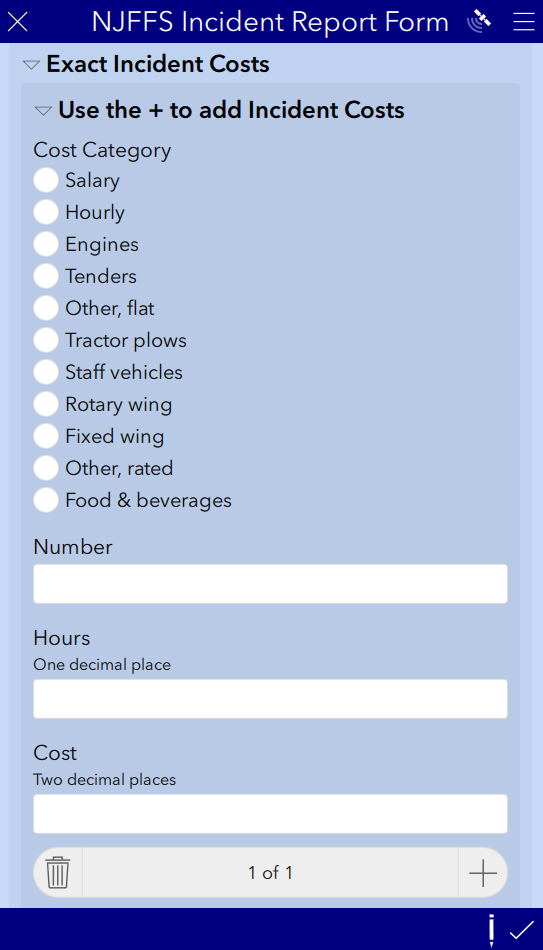 Users are utilizing Samsung Tab S4s and Dell laptops for data collection. To troubleshoot, I confirmed most recent versions of the Survey123 form and Android/Desktop apps are being used. I have also confirmed that the Inbox is being refreshed prior to report retrieval. The issue is causing users to re-enter information recorded in repeats, resulting in many duplicated entries, added maintenance time, and much user frustration.
Thanks in advance for your help!
2 Replies

by
JamesTedrick

Esri Esteemed Contributor
Mark as New

Bookmark

Subscribe

Mute

Email to a Friend
Hi,

Apologies for the delay in response. This is probably best diagnosed through an Esri Support case. One thing I'll note is that the query keyword does not take 'true' as a value, but the query to use in retrieving the repeat (or just 'query' by itself to use the default 1=1).

New Contributor
Mark as New

Bookmark

Subscribe

Mute

Email to a Friend
No worries, James! Thank you. I will pass this along.