Occasional Contributor III
Mark as New

Bookmark

Subscribe

Mute
Hi,
I have a Survey123 form including a photo, that once submitted is sent to an email through Integromat using a Gmail account.
The photo appears fine on an email app on a phone but it does not appear in Outlook on the PC.
Sending a photo direct from the gmail account, does show up in Outlook.
Anyone any ideas what could be causing this. My IT can't find an issue.
The photo has to be hitting our servers if it's visible on the email app, but for some reason it's being stripped out in the Outlook client.
Thanks
Rachel
2 Replies

Esri Regular Contributor
Mark as New

Bookmark

Subscribe

Mute
Hi Rachel,
Could you try to modify the integromat webhook to use the Office 365 Email as a connector instead of the gmail connector in your webhook?
Using this workflow can narrow down if it's the Outlook client issue or the webhook issue we need to further check.
My initial testing here using the Office 365 Email connector in webhook does work sending the attchment.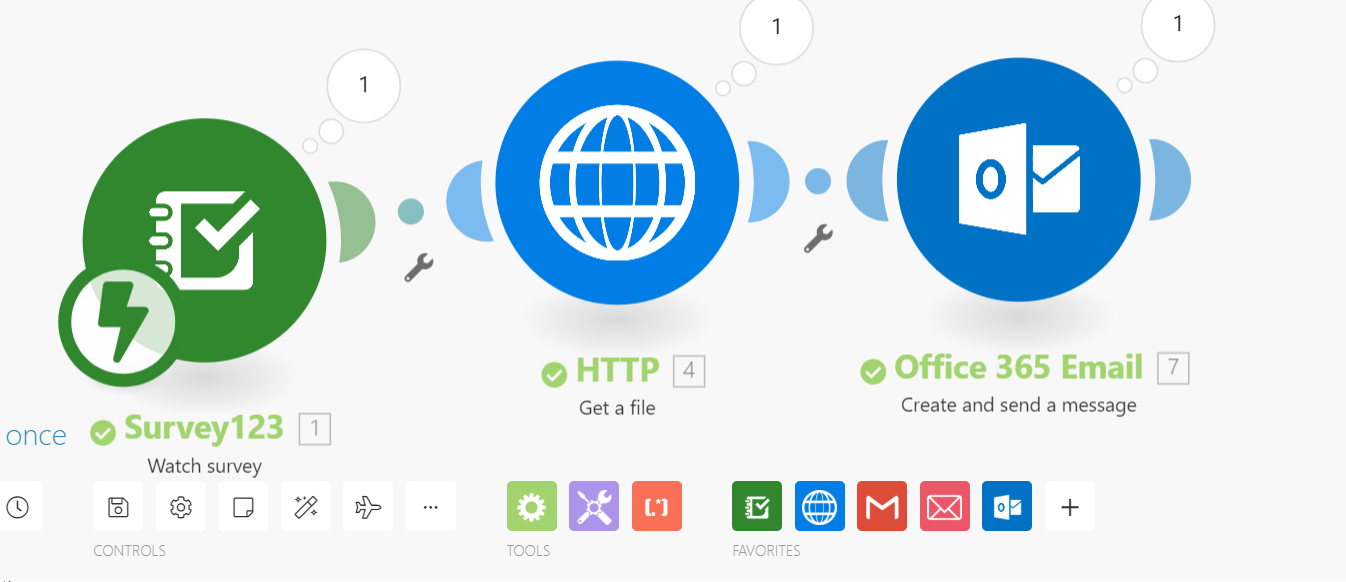 Occasional Contributor III
Mark as New

Bookmark

Subscribe

Mute
Hi,
Our agency doesn't have office 365 unfortunately so I was forced down the route of gmail.
I'll look into pricing and see if it's feasible.
It's a pity this is the only issue I have with getting the data through to staff.