Occasional Contributor II
Mark as New

Bookmark

Subscribe

Mute

Email to a Friend
Hi there,
I am currently having issue in viewing results in Survey123 website (data) page and also exporting result by using our customize template.
1) In the survey I have added two parts (which are also part of related record) for which some data gets calculated by using pulldata and few other calculations added into the excel to get the result.While checking data on Survey123 website I cant view the results calculated for one part but can see the result for second part.
2) On our own customize template I wanted to add value calculated in one part (as mentioned in question above).so I have added its field name in template but not sure why I cant see result when I try to generate the report.
3) When I am trying to upload customize template into Survey123 and generate a report I am getting following error for Survey Data field. I have tried to add this field name manually to avoid spaces still I am getting this error. (This error I face frequently not sure why

)

4) When I am trying to print result from Survey123 data page for location question I am getting the full world image.(even though I have kept my settings for base map in "Default Map Type" in Survey123 connect to road level.) It was working fine before and surprisingly when I have checked it for the rest of the Surveys it is showing me the full world image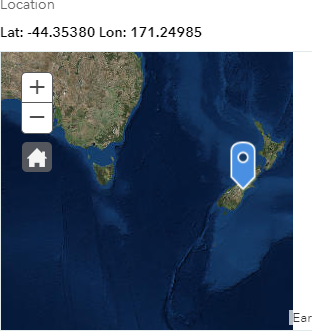 5) Whenever I opened the report exported I get these following error and these are common for almost all of the Survey reports I have exported. (is it because of we are trying to customize our own template by using some other logos and tables which are not supported by beta version).


Thanks heaps for the help.
Anu
3 Replies

by
JamesTedrick
Esri Esteemed Contributor
Mark as New

Bookmark

Subscribe

Mute

Email to a Friend
Hi Anu,
Can you share the form XLSX and report DOCX files you are using? That would help troubleshoot the issues you are experiencing. IF you don't want to post publicly, please e-mial me directly: jtedrick AT Esri.com

Occasional Contributor II
Mark as New

Bookmark

Subscribe

Mute

Email to a Friend
Hi James,
I have email you all the information.
Thanks,
Anu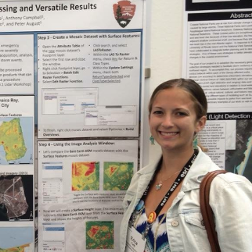 Occasional Contributor III
Mark as New

Bookmark

Subscribe

Mute

Email to a Friend
I am currently also receiving the third error Anu mentioned above. My date field is formatted exactly as specified in the documentation, and I have even tried copying the field name directly from the Survey123 report generator "help". This does not always seem to happen, but it's been occurring more often than not today. I'm building my first report template, so I am doing lots of testing so see how things look. Could this repeated testing be the problem?
I am also experiencing weird errors where a repeat in a table is duplicating the data many times (e.g. there is one repeat, that should result in two rows in the table, but when the report exports there are maybe 10-12 rows in the table with all the same data copied over and over). What could I be doing wrong here?
Any help would be much appreciated!

Erica