New Contributor III
Mark as New

Bookmark

Subscribe

Mute
Hello,
I have a user who is trying to access a survey we've built in Survey123 from their Mesa 3 Rugged Tablet (https://junipersys.com/products/mesa-rugged-tablet). I believe they are using the windows version.
When they go into the survey in the Field App and finish, there is not submit button available to them (this is at the end of the survey as well):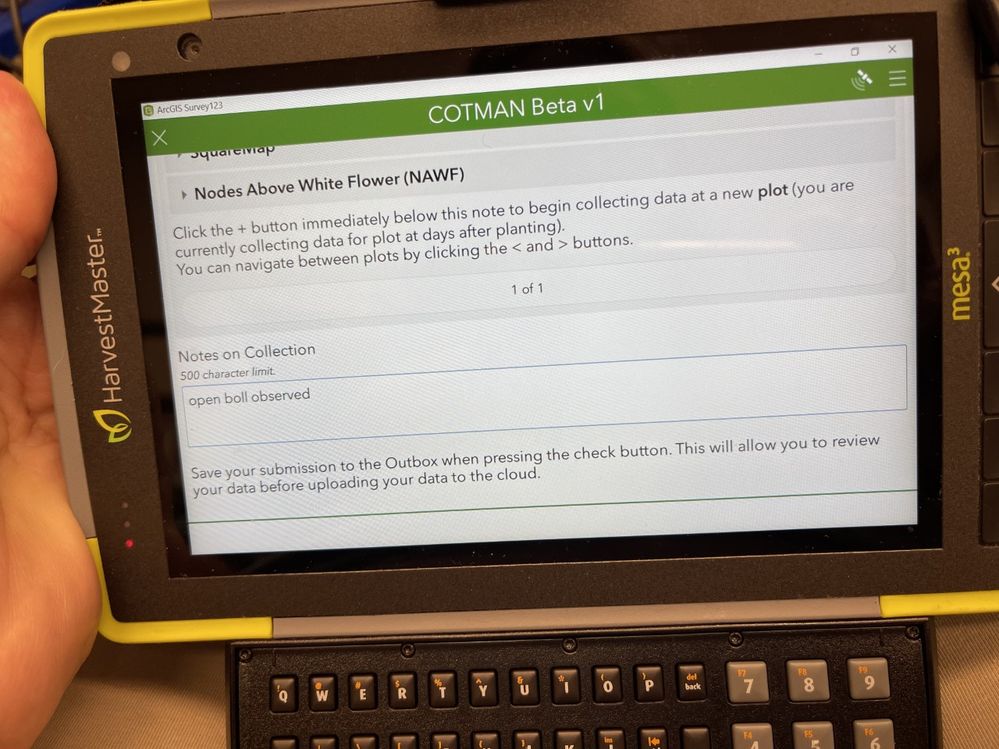 Any insight as to why the submit button is missing? The survey works fine on desktop and on Android. Thanks!
3 Replies

Esri Regular Contributor
Mark as New

Bookmark

Subscribe

Mute
Hello @GrantZ,
If they try changing the display scale to something lower does that make a difference? For example if their display scale is 150% if they switch to 125% does it display?
Thank you,
Zach

New Contributor III
Mark as New

Bookmark

Subscribe

Mute
Hi @ZacharySutherby ,
I'm not entirely sure what happened, but the problem resolved itself! Might have been a visibility/display issue like you had mentioned. Thanks for your help in any event!

New Contributor
Mark as New

Bookmark

Subscribe

Mute
If that doesn't work, hold it down for 10 seconds. This will cause a hardware shut-off. Press the power button again to power it on.
MUNBYN is dedicated to providing enterprises with cost-effective advanced Android/Windows solutions. The rugged windows tablet is expected to become your reliable partner no matter where you work, and they are expected to improve your work efficiency.